Lisa Vanderpump 'Covered With Bruises' Thanks To 'Dancing With The Stars'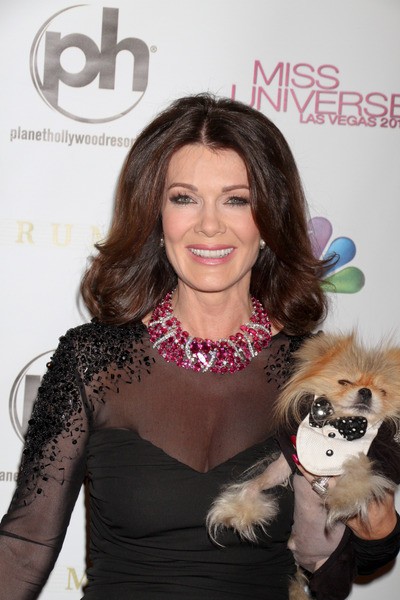 Real Housewife Lisa Vanderpump is finding out that learning how to dance is much more grueling than she thought.
While talking to Access Hollywood, the reality star says that the extensive training sessions for Dancing with the Stars are taking their toll.
While taking a break from pro partner Gleb Savchenko's training, Lisa said, "I look OK on the outside, but inside I'm falling apart... Oh my God -- I'm covered in [bruises]. I mean, it's so much harder than I thought it would be! I have to be honest. It should come with a health warning."
Lisa still has several weeks of training and dancing to go if she plans on winning the Mirror Ball trophy. She had an average score with her debut foxtrot last week, earning 18 out of 30. However, she's finding the jive routine for this week's performance much harder.
"We don't have the routine down. It's a bit of a rush. I think everybody is struggling. I think I can speak for everybody, because I've been talking to the other cast [members]."