Lisa Rinna Endorses New Depend Line Of Adult Diapers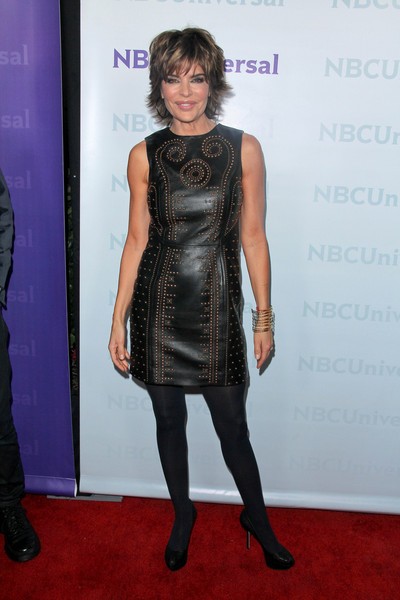 Lisa Rinna has signed on as the new spokesperson for adult diapers. The former Days Of Our Lives star is endorsing the new Silhouette for Women by Depend undergarments.

One might question why a somewhat young star like Lisa, 48, would sign on with a brand such as Depend, but she's got a great reason.

"I did it for Charity," she tells the Huffington Post's Rob Shuter. "They donated $225,000 to Dress for Success if I tried them on in the commercial. That's why I did it. Plus, I loved their campaign."

According to Depend's official site, the new Silhouette for Women offers the best incontinence protection and 'look, fit and feel like real underwear."

"You can go out and live your life with confidence and I love that take. I found out that 56 million people suffer from incontinence, that's one fifth of the population. That's huge!" She adds.

Jimmy Fallon poked fun at the new ad pairing during one of his opening monologues and on Twitter earlier this week.

"Actress Lisa Rinna is the new spokesperson for Depends adult diapers. Yeah, the story wasn't supposed to get out, but it leaked," he Tweeted.

Lisa made an appearance on The Today Show Friday morning and told host Ann Curry that "You can be sexy and feel good about yourself and wear this product."

She reveals that there's no shame in doing the ads.

"I am a woman aging, and we will all age and we will all die in the end, so let's have fun doing it," she says.