Lisa Loeb's New TV Show Is All About Being Single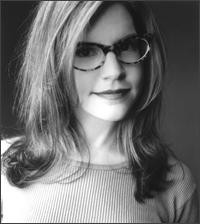 Being single in the city takes on a new twist in "#1 Single," a new series following Billboard-topping singer
Lisa Loeb
on her quest to have it all: love, success, a career and family. The performer's one-of-a-kind approach to life will be the subject of the new eight-part series, which is set to premiere on E! Entertainment Television in January 2006. Newly single, Loeb is moving back to New York, where she will dip her toe into the dating pool for the first time since college.
"I decided to do this TV series because what I do as a musician and songwriter is connect to an audience, so why not take that to another level," says Loeb. "Through my lyrics and performances, I share my life and personal experiences with others who, over the years, have told me it's made an impact on their lives. I see this series as a way to connect with more people on a larger scale and continue to do what I love most, which is to entertain."
Now at a major crossroads in life, Loeb, in her mid-thirties, recently ended her second consecutive six-year relationship and is single for the first time since college. She is taking a hard look at her love life. What will dating be like at this stage in her life? How is dating different for a celebrity? What can she learn from her past relationships? This series takes a look at single life from a realistic perspective in the midst of a hectic professional life.
Luckily, in addition to her myriad celebrity friends, Lisa has a network of companions who support her in everyday life: Debbie, her vivacious younger sister who is recently single herself; Stephanie, a friend since college and an actress; and her ex-boyfriend, Juan, a music producer, who was integral in the early part of her career. And, of course, there is Lisa's Jewish mom from Texas who is waiting for grandchildren.
Loeb usually has to juggle the demands of her successful music career that takes her all around the world, and as she transitions from LA to New York to work on her new album, we will follow her as she plays gigs, promotes her music, and writes new songs. Whether in the kitchen cooking up a meal for company, at a concert entertaining fans or feigning an injury to meet a single doctor, Lisa shows viewers that it's all about attitude when it comes to being single, successful, and looking for love in the 21st century.
Born in Bethesda, MD, Loeb was raised in Dallas, Texas, and graduated Brown University.