Lisa Loeb Records Children's Album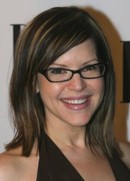 Singer/songwriter Lisa Loeb has released a collection of children's songs inspired by her two-year-old daughter Lyla.

The "Stay (I've Missed You)" hitmaker has largely been absent from the music industry following the birth of her first child in November, 2009, but she's drawn upon her experiences as a new mom to record her latest album "Silly Sing-Along: The Disappointing Pancake And Other Zany Songs."

She tells FoxNews.com, "I really wanted to make a record that would take kids away from the computer and bring them together with other kids. We don't want to talk down to the kids. It's really just about exploring our imagination in a different way, but with real music and real production."

And Loeb admits she's keen to continue in the genre: "When I was growing up, some of the records I listened to were Really Rosie by Carole King and Free to Be You and Me, which was a record put together by Marlo Thomas... It was real musicians playing songs. You listened to kids' music, but you couldn't really tell it was kids' music, and that's the kind of music I want to make now."