Lisa Lampanelli Shows Off Her Incredible Weight Loss On 'David Letterman'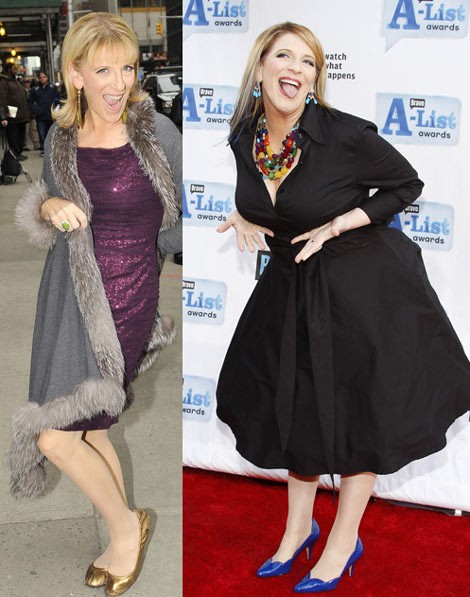 Lisa Lampanelli has been steadily losing weight over the past few months, and she showed off her slim and trim figure outside "The Late Show With David Letterman" in New York City on Thursday.
The comedienne has struggled with weight for many years and earlier this year she and her husband each decided to have a gastric sleeve procedure. Doctors removed about 80 percent of her stomach so she can only consume about a cup-and-a-half of food three times a day.
She told "Good Morning America" in July, "You really have to be conscious about everything you put in your mouth. You have to exercise every day to keep your energy up. You have to eat tons of protein - so basically it changes everything."
Lisa definitely looks like a different person.