Lisa Kudrow Returns To TV As Herself In 'Who Do You Think You Are?'

Lisa Kudrow
returns to television on March 5th in a role unlike any one we have ever seen: herself. Kudrow made a name for herself as kooky singer/masseuse Phoebe Buffay on NBC's hit sitcom
Friends
and has spent the decade and a half since bringing that role to life playing variations on the character in feature films and guest spots on other television shows. But with the new reality show
Who Do You Think You Are?
Kudrow (who acts as Executive Producer as well as subject in the first episode) gets to explore who she really is as a Jewish American, not just a character actor.
"I think I was in denial for a long time, and I didn't even admit it to the other producers, that with conversations among other family and friends about experiences during the Holocaust, I felt like 'Oh well, my family wasn't in a concentration camp,'" Kudrow is candid when discussing why she allowed herself to be featured on the show. "And I just had this one story from what I felt like was an unreliable source…so I decided, 'No, my family got out; they didn't go through any of this.' You know, intellectually I think I knew that they probably [did], but I didn't feel like investigating it; I was afraid."
And one of the things that really led her to take the leap of faith was that she truly desired to bring her public something new and different but also that she was turned onto the concept.
Who Do You Think You Are?
is based on a British show of the same name-a show she says she fell in love with while working over in Ireland. "I just had to wonder why we don't have something like it in the US!" Kudrow notes.
So Kudrow set out bringing to life for her fans the show of which she had become such a fan.
Who Do You Think You Are?
goes one step farther than just tracing ancestry by digging up old marriage records. The show actively puts its participants back in the places their ancestors came from so they can quite literally retrace their footsteps and try to understand what they experienced a little better. In Kudrow's case,
Who Do You Think You Are?
had her visiting the site of one such concentration camp and even meeting a long-lost relative.
Kudrow didn't anticipate such surprises, considering her father had already done a lot of geneology work on their family. "We have like a forty-six page family tree, so yeah! …Then we got into production, and they decided I did have a good story to tell because they do the research. There were some things that my father and I didn't know about. That's kind of the key to the show: is there anything the subject can learn?"
So far most of the talk of the show, which has been in the works for NBC since 2008, is based around the other episodes' subjects, which range from actresses
Sarah Jessica Parker
and
Susan Sarandon
to director
Spike Lee
and professional athlete
Emmitt Smith
. Though Kudrow and her long-time producing partner Dan Bucatinsky admit that many might tune in initially based on the particular episode's subject, they are adamant that it is the stories that develop that truly reel everyone in.
"There's a deeper impact with it…the intimate details of these stories give history the impact it's supposed to [have]…I think it personalizes it in a way that makes it as important as it should be."
Though Kudrow is quick to admit that the creators of the BBC version were quick to advise her to "be aware that, like, thirty percent of the time these stories are a dead-end because there are no records-or it's just five hundred years of sheepherders!" The pleasant surprise for Kudrow, then, was that almost every person she went to had a great story.
"Especially the African American stories," she points out. "Because there's that wall of slavery where there's a first name-sometimes-but there's no records. So that was almost a miracle that [our season has] two stories."
Kudrow and Bucatinsky admit they mostly went to their friends and those they had worked with before when making the initial approach to see who would be interested in being featured on such a show. "A lot of them said 'Sure, we know you're not going to do something exploitative,'" Kudrow explains. Yet in the seven-episode mini season premiering on March 5th, Kudrow is the only
Friends
castmember. Something that the show's long-time fans are probably hoping will change should
Who Do You Think You Are?
return in the fall.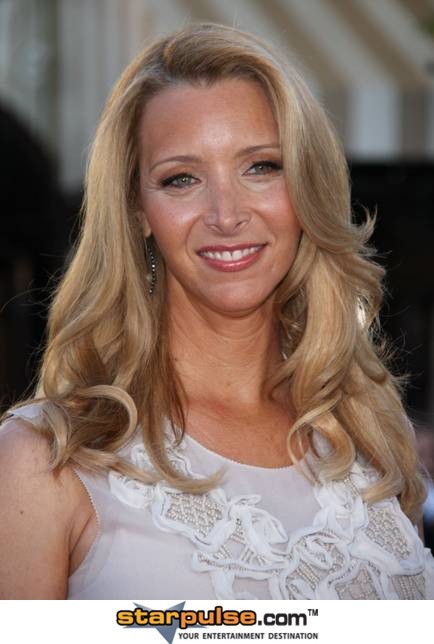 Image © Glenn Harris / PR Photos
Story by
Danielle Turchiano
Starpulse contributing writer