Lisa Kudrow And Vanessa Williams Dig Deep With 'Who Do You Think You Are?'
NBC's Who Do You Think You Are? follows some of the most iconic and beloved celebrities as they trace their family roots to wherever it may lead them. Each week, viewers are taken on an often emotional and surprising search to discover ancestral stories of tragedy, heroism, heartbreak and triumph. 
Starpulse had the pleasure of participating in a conference call with executive producer Lisa Kudrow and actress Vanessa Williams ("Desperate Housewives") about their experiences on the acclaimed show.
Vanessa, what were you hoping to find out about your family by doing the show?
Vanessa Williams: I was scared of nothing because I am fascinated by history, so I couldn't wait to find out whether there was anything. As an African-American growing up here in the States, there are a lot of records that we don't have going back for years because of slavery and economics. I was really fascinated to see how far back we could go on both sides.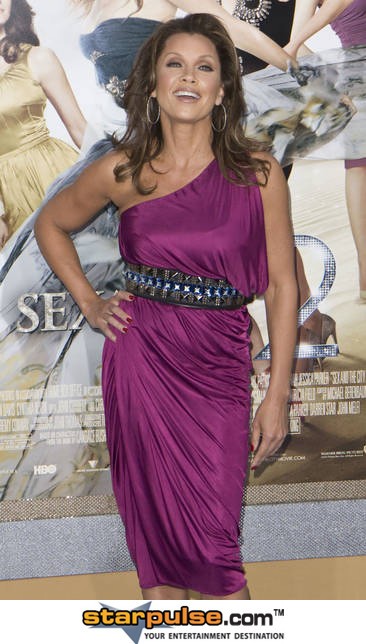 Lisa, have you approached any of the Friends' cast about participating on Who Do You Think You Are?
Lisa Kudrow: Oh yes, we have. We're figuring out schedules. 
Anyone in particular?
Lisa Kudrow: I'm not going to say!
How difficult is it to go through so much research? It must be a challenge in some cases.
Lisa Kudrow: It can take our researchers six weeks to many months to get everything together, depending on what country you have to get records from. I think we got really lucky with Vanessa's story because it is extraordinary - the documentation on both of her paternal great-grandfathers, so that was fantastic. But usually there's that wall of slavery where it's almost impossible. There are no surnames and, you know, slaves aren't listed by name. So it can be almost impossible to get records.
Vanessa Williams: I had [the producers] talk to my mom and my uncles on both sides, just to get as [many] facts as they can and that's kind of where the researchers went and ran with it. So you have no idea where they're going to find the story and that's also really exciting about being a part of this whole show. You have no idea what you're going to expect.
Lisa Kudrow: And it's really too bad that [some] stuff that has to be cut out of the show, because we only have 42 minutes!
Vanessa, what did your children find most interesting about your journey?
Vanessa Williams: That I was able to bring back two pictures of both of their great-great-great-grandfathers. That was a real surprise- knowing that we had images of both. I really didn't think that we'd actually find images, and that was truly lucky.
Why did you pick Vanessa for the show?
Lisa Kudrow: There are a lot of reasons why we're lucky to have Vanessa Williams do the show. She's intellectually curious. She's a fan of history. And when someone's invested in learning and finding out what the information is, that's what's important here- not what kind of information necessarily. If they're scoundrels, they're scoundrels. [Finding it out is] what's important. A lot of people are going to want to tune in to see what Vanessa finds.
Lisa, as the executive producer of the series, why were you so interested in tracing the ancestral roots on each guest, and who do you think you were before tracing your roots?
Lisa Kudrow: I knew there was something in my family's history, and I was too afraid to explore it because I thought it would be too overwhelming. But you don't want to start thinking of yourself or your family as just victims. That's not what it's about. It's about people having information and knowing what a tough planet this is and what people are capable of doing to each other, even in the worst of ways. But the show gives me great hope that sometimes things do work out.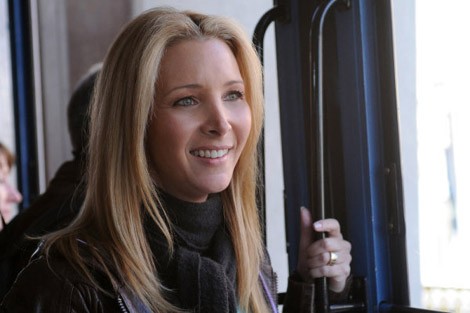 How would you compare your work as a producer to being an actress? Will you be doing more behind the scenes stuff in the future?
Lisa Kudrow: I'm definitely doing behind-the-scenes stuff for Who Do You Think You Are. To be able to bring a program like this to a network like NBC, who was brave enough to show it, has been really fulfilling. It's a big honor that I can be involved in a show so entertaining and informative.
Vanessa, now that you've experienced this journey, how important is it for you to express to others why they should search for their ancestors?
Vanessa Williams: I hope it's a history lesson for people. I hope that it inspires them to ask questions and to kind of start their own research. And if they don't have the tools, I hope they realize there are plenty of avenues that can help them find out what the mysteries are for their own families. The journey that I went on was extraordinary and very surprising, but also really gratifying. I felt so honored.
Who Do You Think You Are? airs Fridays, 8-9 PM EST on NBC.
Kudrow recently starred in "Easy A", and her upcoming projects include the indie film "Love and Other Impossible Pursuits" with Natalie Portman, opening early 2011.