Lisa Gastineau Has Nose Job After Cancer Op

Reality TV mom Lisa Gastineau has undergone cosmetic surgery to rebuild her nose, after doctors were forced to remove part of it due to cancer. The socialite's daughter and Gastineau Girls co-star Brittny broke the news of her mother's condition at the launch of her new jewelry line in Los Angeles on Thursday.

And Brittny has revealed the ops to remove cancerous cells in October left her glamorous mom feeling "ugly," so she put her beauty in the hands of Hollywood surgeon Dr. Frank Ryan, who cosmetically overhauled fellow reality TV star Heidi Montag earlier this year.
 
Gastinaeu tells New York gossip column Page Six, "She underwent two surgeries in October... When she was stitched up, it pulled her nose to the left - so she felt deformed and ugly. But a few days ago, Dr. Frank Ryan fixed her nose, and she is recovering well."

"My mom is my best friend. I don't know what I'd do if anything happened to her. I want to spread the message that people should check their skin carefully and stay out of the sun. We had a sun bed at home, and we'd use it all the time, and look what happened. It's really scary."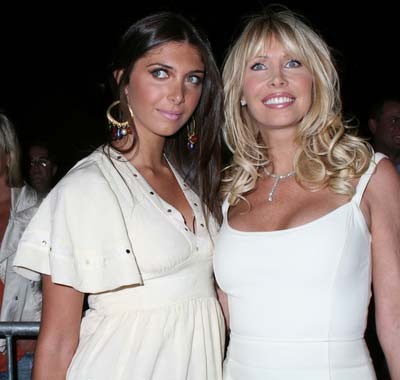 Click Here For More Lisa Gastineau Pictures