Lisa D'Amato Devastated By Mindy McCready's Death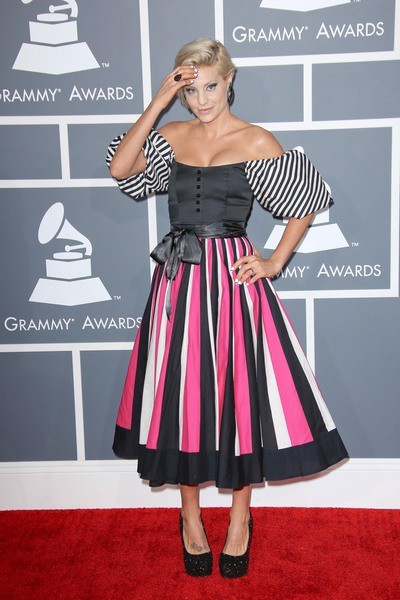 Lisa D'Amato feels "numb" following the death of her former Celebrity Rehab co-star Mindy McCready on Sunday.

The Guys Do It All the Time singer was found dead at her home in Arkansas following an apparent suicide, just a month after the sudden death of her producer boyfriend David Wilson, who is also believed to have taken his own life.

McCready appeared on the 2009 series of Dr. Drew Pinsky's series, and is the fifth of his TV patients to die after signing up for the show, and D'Amato is distraught about her death.

The America's Next Top Model star tells UsMagazine.com, "I'm numb from this. All my friends from the show are dying. I'm so shaken up right now. I'm mad at her and the world and everything. She tried to be better and to get better."

D'Amato is convinced her pal didn't mean to end her life, adding, "The thing about Mindy was you'd think she's fine and cool and everything was great - she had an incredible sense of humor and was the funniest person - but then she would have a seizure or do crazy things like call me from another state to come and hang out. She'd make odd choices that didn't make sense.

"(But) this time I truly believe she didn't want to commit suicide. She would drink and take pills when she got depressed and then attempt suicide or act irrationally. This time David's death made her turn to the pills and alcohol again, but I don't think she wanted to commit suicide. She just got so depressed."