Lionsgate Releases First Official 'Hunger Games: Catching Fire' Poster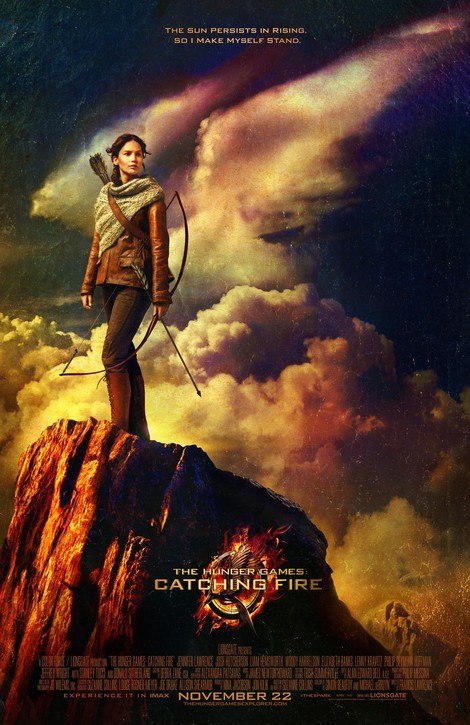 As fans eagerly wait for "The Hunger Games: Catching Fire" to hit theaters next fall, Lionsgate has released the first official poster from the film.
The image features Jennifer Lawrence as Katniss Everdeen standing on top of a cliff with a tagline pulled directly from author Suzanne Collins' book:  "The sun persists on rising, so I make myself stand."
Earlier this year the studio released Capitol portraits of the cast of characters from the popular franchise, and the first trailer dropped in April.
Getting fans pumped up for the upcoming film, Lionsgate also just created a new "Hunger Games: Catching Fire" Instagram account.
The film follows Katniss as she returns home after winning the 74th Annual Hunger Games along with fellow tribute Peeta Mellark. As they embark on a "Victor's Tour" of the districts, they discover a rebellion is brewing. However, the Capitol is still very much in control as everyone prepares for the 75th Annual Hunger Games (The Quarter Quell).
"The Hunger Games: Catching Fire" hits theaters on Nov. 23.