Lionsgate Considers Building A 'Hunger Games' Theme Park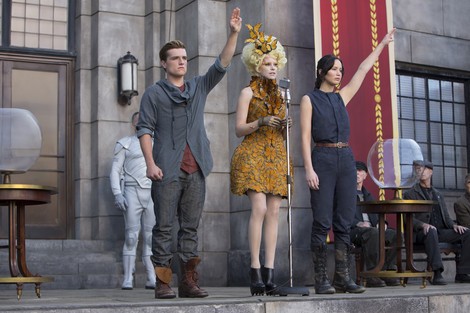 Lionsgate is exploring the possibility of building a theme park centered on "The Hunger Games."

The film studio has reportedly been approached by two different companies who are interested in developing a playland for fans of the popular book and movie franchise.

Lionsgate CEO Jon Feltheimer explained during a conference call: "We're excited about those opportunities and we're pursuing them."
Presumably, a fight to the death will not be included as one of the attractions.

"The Wizarding World of Harry Potter," which is located at Univeral Studios Orlando, has generated a massive amount of revenue, so it's no surprise Lionsgate is considering expanding its reach with its own theme park.

Meanwhile, the studio has already partnered with sandwich shop Subway and fashion retailer Net-A-Porter to promote "The Hunger Games."
The second film in the franchise, "The Hunger Games: Catching Fire," hits theaters on Nov. 22.