Lionsgate Announces New 'Power Rangers' Movie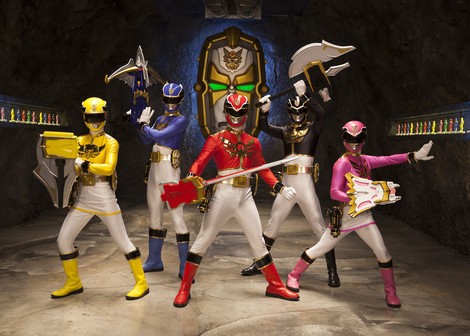 The Power Rangers are coming soon to a big screen near you. The Mighty Morphin Power Rangers first came on to the scene in 1993, and show creator Haim Saban is teaming up with Lionsgate make a move based on the popular TV franchise.
Saban said in a statement: "Lionsgate is the perfect home for elevating our Power Rangers brand to the next level. They have the vision, marketing prowess and incredible track record in launching breakthrough hits from The Hunger Games to Twilight and Divergent.
"In partnership with the Lionsgate team, we're confident that we will capture the world of the Power Rangers and translate it into a unique and memorable motion picture phenomenon with a legacy all its own."
The original 1990s cast included Amy Jo Johnson, David Yost and Walter Jones. The series centered on four teens and their smart friend Billy, who battle evil witch Rita Repulsa and her followers.
The first Mighty Morphin Power Rangers film was released in 1995 and made more than $66 million worldwide.
"Power Rangers Megaforce" currently airs on Nickleodeon.