Lionel Richie's Tuskegee Remains at No. 1 on the Billboard Top 200 for Second Consecutive Week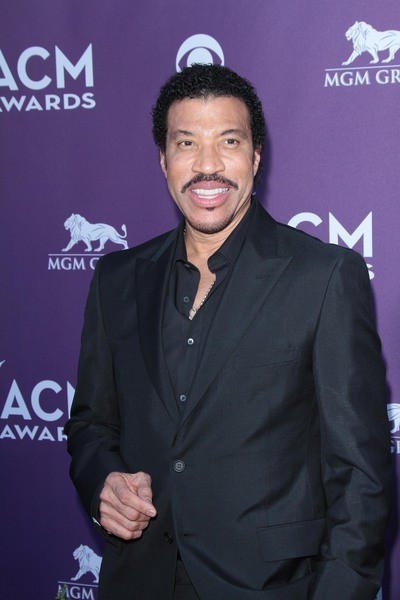 Lionel Richie has the best-selling album in the nation for the second consecutive week with Tuskegee, his country duets project that has once again claimed the No. 1 spot on the overall Billboard Top 200 albums chart. Tuskegee also sits at No. 1 on the Billboard Country Albums chart for the third week.

With the week's sales of 114,110, Tuskegee is the best-selling country album of 2012. It is the first country album in more than a year to spend two consecutive weeks atop the Billboard 200. The album's total sales are 536,967.

"I am excited, overwhelmed, and most importantly, very grateful," Richie says. "Making this album has been one of the best times I've ever had in the studio, so that in and of itself was my wonderful reward. The fact that Tuskegee is being so well received is just icing on the cake. What makes this even sweeter is that I'm sharing this success with my 13 talented friends who gave so generously of themselves to make Tuskegee the album that it is.

"I continue to thank my duet partners, to whom I will remain eternally grateful. Of course, none of this would have been possible without the support of my fans, who continue to inspire me on a daily basis."

Richie's time at No. 1 on the Billboard 200 chart began thirty years to the week that he became a member of the Country Music Association in 1982. While this is certainly not the first time Richie has topped the Billboard 200, this is his first No. 1 album on the country albums chart.

He joins Ray Charles as the only artists in history to have No. 1 albums on both the Billboard Country Albums and R&B/Hip-Hop Albums charts.

This is the album's fourth consecutive week in the Top 5 of the Billboard Top 200. The album was released on March 26 and debuted at No. 2 on the Billboard 200 with sales of 198,892, becoming the best-selling debut by any country artist this year. It debuted at No. 1 on the country albums chart and was his best sales week since SoundScan began tracking sales in 1991.

Tuskegee has become an immediate worldwide hit, debuting at No. 1 on Canada's Top Albums chart and reaching the Top 20 albums charts in 10 countries. It hit the Top 10 albums charts in the United Kingdom, Denmark, Holland, Australia, Hong Kong and Sweden. This is his first No. 1 album in Canada in the SoundScan era and his first No. 1 album in Canada since his sophomore solo album, Can't Slow Down, in 1983.

Richie is currently in Germany, where he is performing songs from the album on several television shows.

The album features duets of 13 of his timeless hits with Jason Aldean, Jimmy Buffett, Kenny Chesney, Billy Currington, Little Big Town, Tim McGraw, Willie Nelson, Jennifer Nettles, Rascal Flatts, Kenny Rogers, Darius Rucker, Blake Shelton and Shania Twain.

Tuskegee is the exciting new chapter in a storied career that includes album sales of more than 100 million, 22 Top 10 hits, five Grammys, an Academy Award, a Golden Globe and a host of other awards.

Richie will be inducted into the Apollo Legends Hall of Fame on June 4. He serves as a mentor on the new ABC summer show Duets.