Lionel Richie To Promote New Album With Home Shopping Network Concert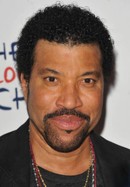 Soul man Lionel Richie will promote his new country album during a concert on a TV shopping network.

The "Hello" hitmaker will launch the Home Shopping Network's live concert series on 16 March with songs from his "Tuskegee" album. Reports suggest Kenny Rogers will join him for a rendition of their classic tune "Lady".

The TV concert is sure to drum up support for the album, which is released on March 26.

According to Billboard.com, the event will be proceeded by a live chat between Rogers and Richie on HSN's Facebook.com page.

It's not the first time a big name has hit the network to promote a release by playing live - both Rod Stewart and Tony Bennett have performed on HSN.

Andy Sheldon, the network's EVP of Television and Executive Creative Director, is convinced the Richie show will be a big hit.

He says, "Lionel Richie is one of the world's greatest songwriters/storytellers, with a repertoire of some of the world's most beloved songs. Our customers grew up listening to his music and know every lyric by heart, so having him kick off our first HSN LIVE concert series just made perfect sense."