Lindsay Lohan's Stolen Laptop Reportedly Contains Naked Photos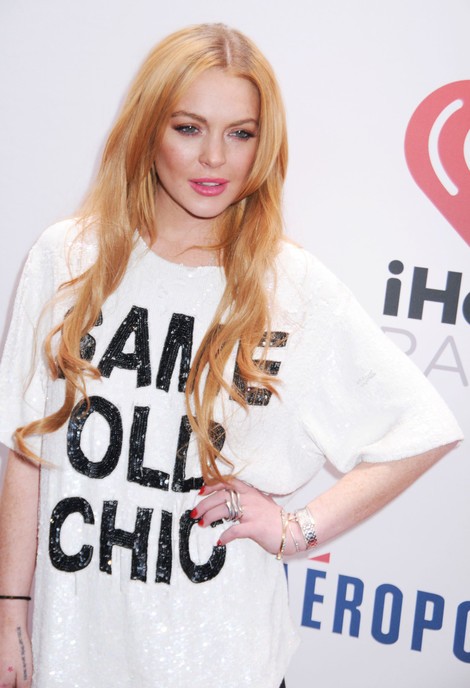 Lindsay Lohan is apparently freaking out because her laptop was stolen in China and it contains some very sensitive material.
On Monday night, the actress was was honored with a Sohu Fashion Achievement Award. She wrote on Twitter: "It was great to be in China and I want to thank everyone for their hospitality, however someone has stolen my computer at the airport...

"...offering a reward for anyone who can retrieve and rtn it, bummer to go home w/o it. xo L."
According to TMZ.com, the computer contains nude photos of the star as well as personal correspondence from several celebrity pals, including Woody Allen and Lady Gaga.
Lohan flew to China after celebrating the New Year in New York City last week. Prior to attending the awards ceremony, she was spotted partying at clubs in Shanghai.
The actress is currently working on reviving her music career. She spent some time experimenting with Electronic Dance Music (EDM) tracks in a recording studio in New York City in December.
Lohan is also writing her autobiography. She is expected to write about being a child star, using drugs, her relationships, legal troubles and rehab stints.