Lindsay Lohan's Shocking Revelation: She Had A Miscarriage While Filming Reality Show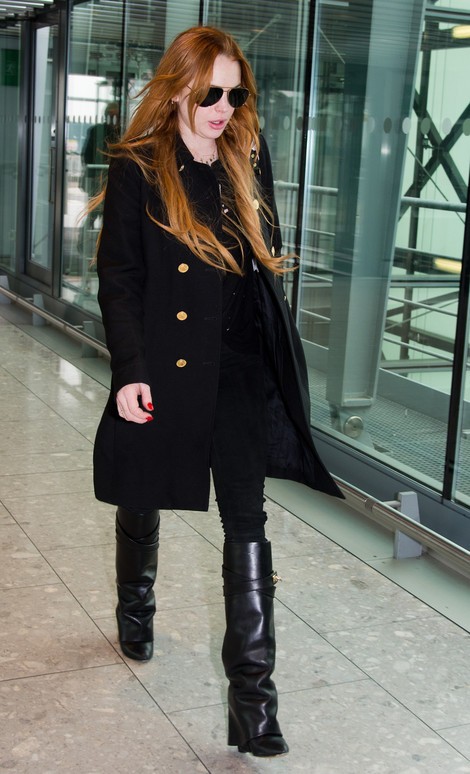 Lindsay Lohan revealed on the two-hour finale of her docu-series "Lindsay" that the reason she took a couple of weeks off from filming was because she had a miscarriage.
The actress made headlines when she delayed the production of the OWN network series. She said on the Sunday finale: "No one knows this, and we can finish after this, I had a miscarriage for the two weeks that I took off."

She added after a long pause: "It's a very long story." She didn't provide any further details.
Lohan began filming the series just four days after leaving rehab last summer.  She said she had a tough time watching herself on the small screen, feeling disconnected from herself.
"That's why on the show when it says she doesn't want to come down, I couldn't move, I was sick. Mentally, that messes with you," she explained. "Watching this series, I just know how I felt at that moment and I can relate to that girl, which sounds kind of crazy, but I'm like, 'Oh my god, this is really sad. Who's helping her?' There was a lot going on in my life then. I cried so many times watching it. Because I don't see it as me - it's strange. It's weird."
Lohan recently made headlines after admitting she did in fact write a list naming 36 former lovers that was leaked by In Touch Weekly.
The handwritten paper included celebrities such as James Franco, Ashton Kutcher, Heath Ledger, Justin Timberlake, Orlando Bloom, Zac Efron, Colin Farrell and Wilmer Valderrama.