Lindsay Lohan's Sexy German 'GQ' Photoshoot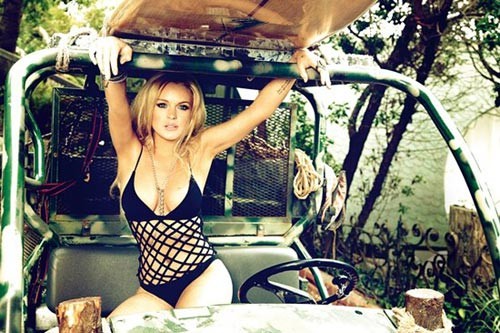 Lindsay Lohan has a sexy photo shoot in Germany's GQ this month, despite heading to rehab after being sentenced to 90 days in jail for violating her probation.
The shoot features Lindsay in several sexy outfits, with her legs either covered or out of the shot - she was wearing an alcohol monitoring bracelet at the time. 
In the interview, which was conducted at the Cannes Film Festival, she says: "When I started working in the industry, I wanted to get to the very top — and I was painted as something completely different from what I really was.
"Nowadays in Hollywood, it is so much more about celebrities and gossip, which can distract many great actors from their actual ability. The public comes to know so much about these people that it gets superimposed upon on their work in movies. I love what I do, so I have to be able to handle it."