Lindsay Lohan's Rep Blasts 'Fabricated' Kode Magazine Interview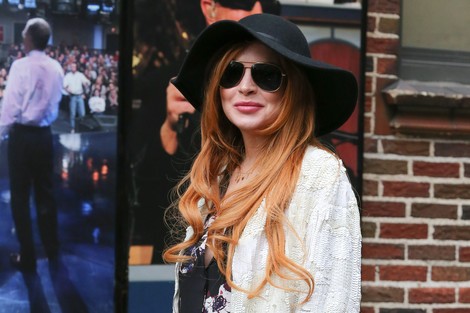 Lindsay Lohan's representative wants to know why Kode Magazine reported she was drinking vodka during her interview – claiming it the Q&A was really done via email.
The rep tells E! News that while the actress participated in answering questions via messages, she did not speak nor sit down with any Kode journalist. The rep said, "Lindsay never spoke to any journalist at Kode. The interview was completed via email. We have no comprehension on why a journalist would fabricate this content and distribute it in such an irresponsible way."
The magazine wrote Lindsay took a "sip from her newly topped off glass of vodka on the rocks" in between quotes about Oprah and Barbara Walters. The writer also alleges, "The last time I saw Lindsay would be as she made her way into the second day of Coachella with a vodka-filled Evian bottle in her hand."
Executive editor Jacob Simon defended the piece to E!, saying, "Yes, the interview took place and everything stated in the article is fact and came directly from Lohan herself. And we have photos chronicling the writer and Lindsay's numerous times together."