Lindsay Lohan's Probation Revoked, Prosecutors Divided On Jail Time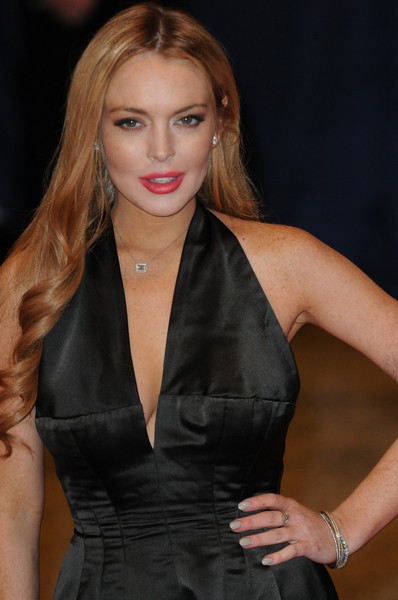 A judge has officially revoked Lindsay Lohan's probation, beginning the battle that will decide if the former child star will go to prison for her multiple transgressions. However, not everyone facing Lohan in court wants to see her behind bars.
Yesterday, as expected, Lindsay Lohan's probation has been revoked because she has been charged with three misdemeanors in relation to a car crash in June. The hearing is set for January 15.
TMZ now reports that Chief Deputy Santa Monica City Attorney Terry White isn't crazy about jailing Lohan for her crimes, which include lying to cops. Considering the lies came after a non-fatal accident, White would be satisfied with community service instead of the 19 months maximum the three charges carry.
However, the prosecution against Lohan on her probation violation appears to be ready to send her to jail. Sources tell TMZ the prosecutors will ask for Lindsay to be put behind bars for at least 200 days; her probation carries a max violation of 245 days.
Outside the courtroom, Lindsay is facing another fight: She owes $16,000 to a storage facility, and the owners have threatened to put her storage locker's contents under auction if she doesn't pay up.