Lindsay Lohan's 'Personal Conquest' List Leaked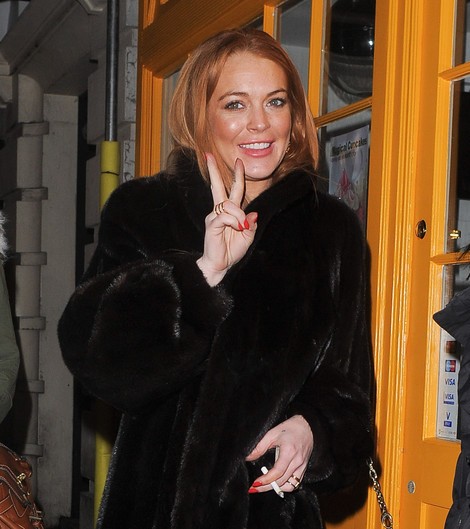 A handwritten list of Lindsay Lohan's supposed lovers has been leaked online by In Touch Weekly. The list includes 36 men, such as Adam Levine, Zac Efron, Justin Timberlake, Colin Farrell, Wilmer Valderrama and Joaquin Phoenix.
The actress reportedly wrote the list at the Beverly Hills Hotel in January, 2013.
A source told the tabloid: "They were giggling and talking s--- about people in the industry. It was her personal conquest list. She was trying to impress her friends with the list and then tossed it aside."
The list includes several names that are blacked out.
An insider revealed, "The list has some pretty big names on it, and they're not all single guys. This getting out now could rock several Hollywood relationships to the core."
It reminds us of the time Hollywood madam Heidi Fleiss's client list was leaked to the general public.
Lohan currently stars in the docu-series "Lindsay" on the OWN network. It centers on the actress' life post rehab and her move from Los Angeles to New York City.