Lindsay Lohan's Parents Are Putting 'Differences Aside' For Their Children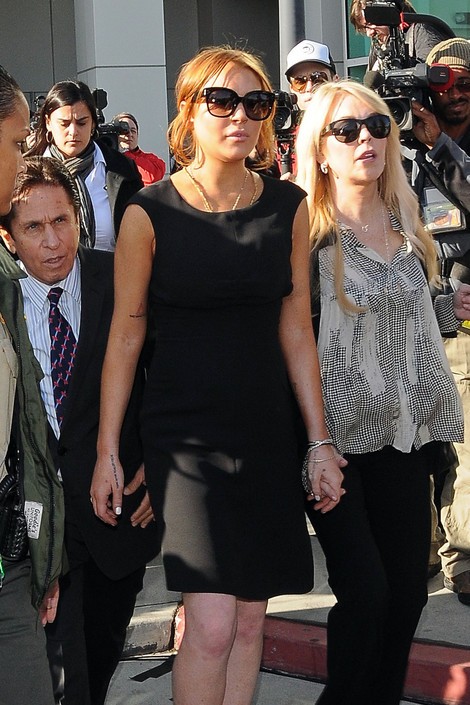 After years of infighting among the Lohan family, Lindsay's parents have reconciled. Michael and Dina Lohan divorced in 2007 but met for dinner on Wednesday in Hollywood for the sake of their four children.
 
Michael, who recently welcomed a daughter with his fiancee Kate Major, told the New York Post's Page Six column, "It was an absolute blessing. A long time coming. We both want to put our differences aside (so we) can be there for our children."
Michael recently settled a $30,000 child support bill with his ex-wife and admitted he was working on "making things right" with Dina and their kids - Lindsay, 26, Michael, 25, Ali, 19, and Dakota, 16.
Lindsay is in the midst of a court-ordered 90-day stint at the Betty Ford clinic as a result of a plea deal for lying to police officers about a traffic accident in 2012.