Lindsay Lohan's New Docu-Series Shows Life Post-Rehab Is Challenging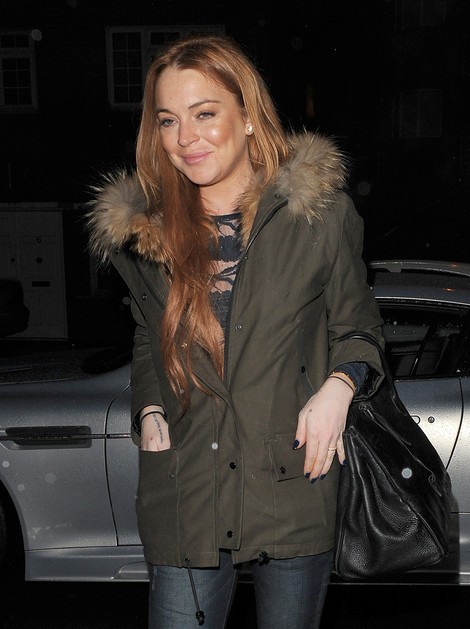 Lindsay Lohan is determined to get her life back on track and put her problems behind her. The actress's new reality show "Lindsay" premiered on Sunday night, and she tells viewers that she's eager to move forward with her "new chapter."
"Living with integrity and in control of my own self - that's the life I want now...I'm excited to start this new chapter, so it's going to be good," she says.
After dealing with a string of legal problems and going to rehab six times, Lohan appears to be taking charge of her life. She explains: "I'm in this really good place where I have this inner peace right now. All the distractions and chaos that go on outside just in daily life in general don't really affect me anymore."
But her new life isn't without obstacles. She reluctantly opts not to attend the Venice Film Festival in order to keep her sobriety, and she also drops out of a photo shoot because it turns into something she didn't expect.
The first episode of the docu-series also shows her apartment hunting in New York City. When she finally finds one she likes, she learns it requires a $10 million insurance policy, which she can't afford.
"I'm trying to figure out how to be sane and live, how to live out of a hotel, which I did when I was in a crazy phase in my life and that brings up a lot of memories and I hate it. ... And now I'm figuring out everything for myself with things being left up in the air constantly," she says, clearly frustrated.

However, she insists her housing struggle won't make her lose control. She adds: "I'm here. I'm showing up. I'm sober. And I'm dealing with it."
Check out Lohan talking about feeling like a prisoner in the hotel: