Lindsay Lohan's Docu-Series Premieres To Dismal Ratings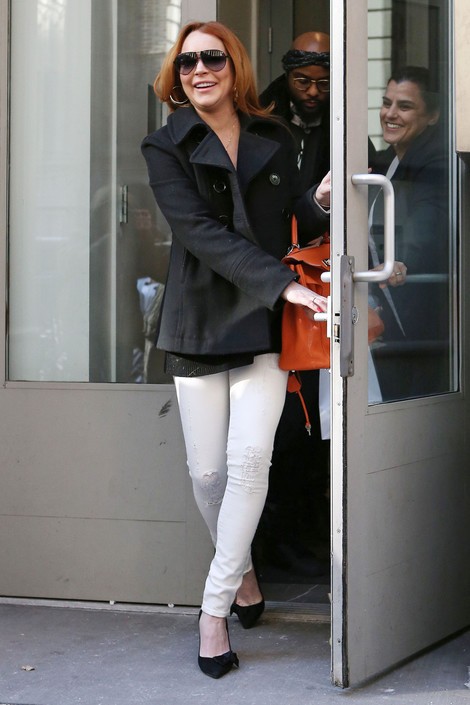 Lindsay Lohan's new docu-series isn't resonating too much with viewers. "Lindsay" premiered on Oprah Winfrey's OWN network on Sunday night, and only 693,000 people tuned in.
According to the Hollywood Reporter, despite the number, "Lindsay" is still the most-watched unscripted pilot of 2014. Also good news: the coveted 18-34 age group did watch, giving the show a 0.53 rating.
The docu-series focuses on the actress's move to New York City after she leaves rehab in California. She is accompanied by a sober coach and personal assistant as she tries to move foward in her life.
She says on the premiere episode: "Living with integrity and in control of my own self - that's the life I want now...I'm excited to start this new chapter, so it's going to be good," later adding: "I'm in this really good place where I have this inner peace right now. All the distractions and chaos that go on outside just in daily life in general don't really affect me anymore."
Meanwhile, Lohan partied for two days at Los Angeles' Chateau Marmont over the weekend, according to the Daily Mirror newspaper. She was banned from the hotel briefly in 2012 for failing to pay a $46,000 bill.
On her reality show, she insisted she's done with drugs and alcohol. "There's no party that I haven't gone to, there's no person that I haven't hung out with, there's no situation that I haven't been exposed to. There's nothing left in having a drink for me," she explained.