Lindsay Lohan's Dad Gets Reality Show Green-Light?

Lindsay Lohan's estranged father's online reality show idea is to hit the TV screen.

Michael Lohan's Celebrity House L.A. has been picked up as a syndicated series by TV drug counselor Dr. Drew Pinsky's production company, according to Lohan himself.

He created the idea as a web series and was to star in the venture, which was to chronicle the lives of a group of so-called celebrities living together in a Southampton, New York mansion.

Lohan's ex-girlfriend Kate Major was also attached to star in the project, but it fell apart when they split the week before Lindsay was sentenced to serve jail time earlier this summer.

Lohan has confirmed to X17Online.com that Dr. Drew has green-lit the series. Pinsky has yet to confirm the deal.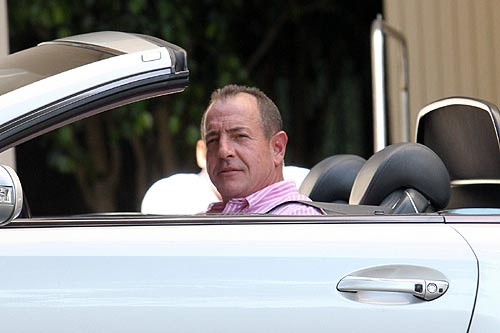 Click for more great Lindsay Lohan pictures: