Lindsay Lohan's Belly Shirt & Short Shorts - Hot Or Not?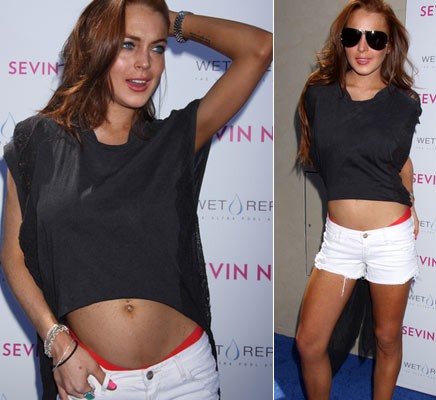 Lindsay Lohan celebrated her 23rd birthday in a pair of tiny, white shorts and a midriff-bearing top that showed off her belly button ring at Wet Republic in Las Vegas. More skin after the jump...


Lohan doesn't turn 23 until July 2, but that didn't stop her from partying poolside at the MGM Grand. And of course there was a product to be promoted, in this case her new line of sunless tanner called Seven Nyne.

Lindsay's on-and-off girlfriend Samantha Ronson was no where to be seen.

Recently it was reported that Lohan would be working with Ryan Seacrest on a new television show that would "help people in need of a second chance by giving them $1 million."

Earlier this month Lohan posted some old topless photos of herself on Twitter. And her mom, Dina Lohan, has been Twittering too. She made a bizarre series of rants about having a pillow thrown at her by a hotel maid. Strange indeed...

What do you think of Lindsay's belly-revealing outfit? Is she too skinny? Leave a comment below!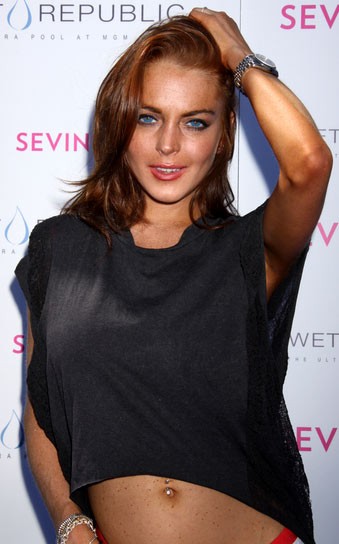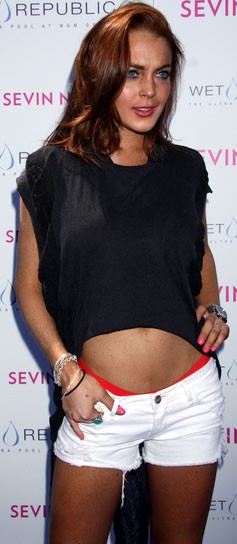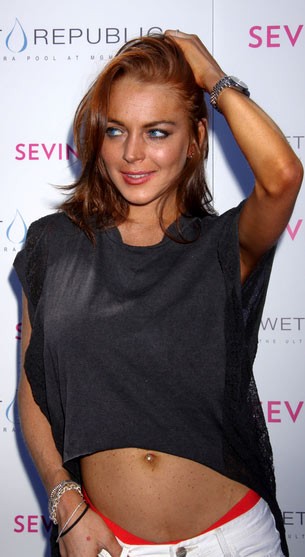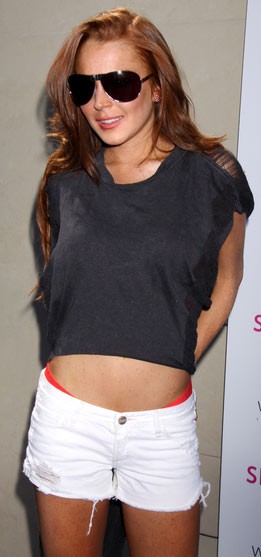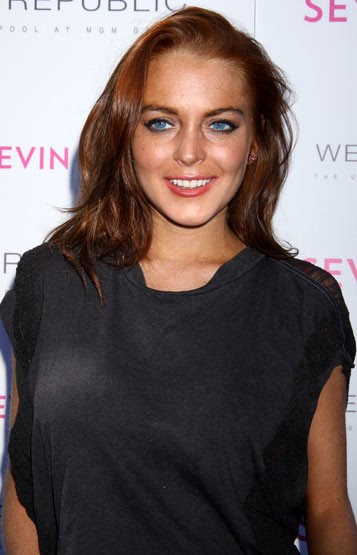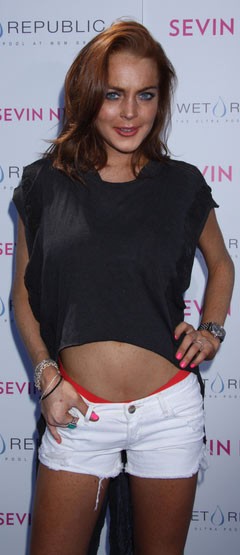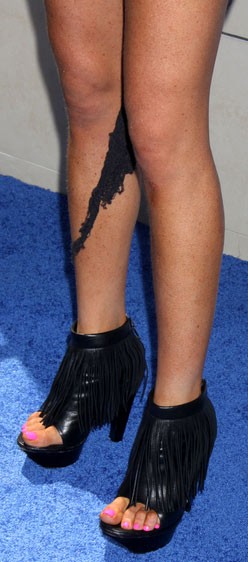 Does Lindsay look hot or not? Leave a comment below!

- Click here for tons of sexy Lindsay Lohan pics -









More: Celebrity Hot or Not? / Slideshows / Fashion photos