Lindsay Lohan's '2 Broke Girls' Appearance Called A 'Train Wreck'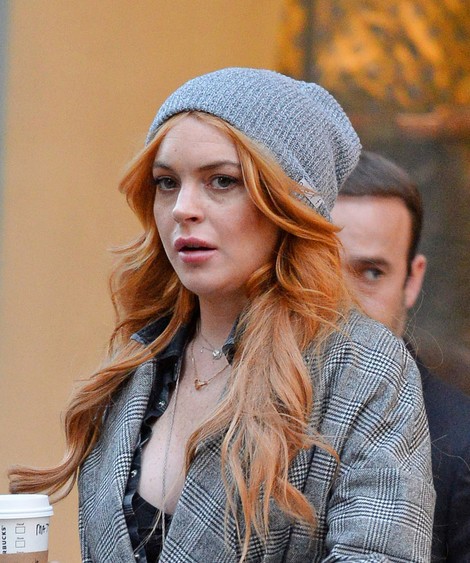 An audience member who watched Lindsay Lohan's guest appearance on "2 Broke Girls" has called the performance a "train wreck."

There were 200 people in the audience, and a blogger from Crazy Days and Nights claims it took Lohan 45 minutes to film her scene for the CBS series because she kept screwing up her lines, according to News.com.au. She only had about six or seven lines to recite.
"[We, the audience members] are very familiar with every single one of Lindsay Lohan's lines and can repeat them all verbatim to you because we heard them so many times last night. There is not a member of the audience who couldn't do a better job than Lindsay Lohan did last night," the blogger wrote.

Some audience members were so fed up with the actress' performance that they left halfway through the taping. Ouch.
The blogger even attacked Lohan's personal appearance, writing:"Lips so plumped out she couldn't really get them open because of her Botox which also caused her to have trouble pronouncing certain words.
"Of course she won't be able to pronounce anything if she keeps smoking because her voice is rapidly disappearing into some type of screaming smoking raspy hell hole."
"There was a scene later on in the show that required Lindsay to say the words Hawaii and Bahamas in succession. She couldn't move her Botoxed muscles enough to get that combination down without pausing between each."
In the episode, Lohan plays an indecisive bride who hires main characters Max (Kat Dennings) and Caroline (Beth Behrs) to make her wedding cake.