Lindsay Lohan Wants To Be Known For Her Talent, Not As A 'Tabloid Sensation'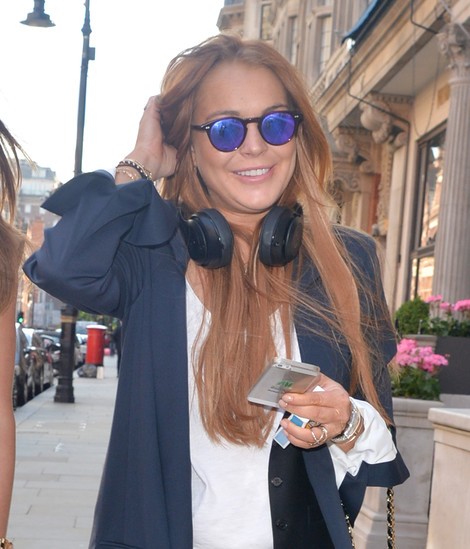 Lindsay Lohan is gearing up for her debut on London's West End, and she talked to BBC about her career and how seriously she's taking it these days.
When asked how committed she is to her new project, David Mamet's "Speed-The-Plow," Lohan promised she won't miss any rehearsals or shows.
"That's not going to happen. That's not on the cards. It's not. I'm at a place in my life where I like the commitment. I'm looking forward to that part of it," she explained.
The actress has a reputation for being tardy and not showing up on set, mostly due to her drug and alcohol-fueled past. She spent a sixth stint in rehab last summer and was caught up in several motor vehicle and shoplifting incidents.
Lohan insists she's changed her ways and is concentrating on her work. "I want to be known for my talents and my work that I create, rather than a tabloid sensation. However long it does take, I'm willing to do it. I'm willing to work for it," she insisted.
The 10-week production kicks off on Sept. 24. "There's a different standard to it here. It seems more prestigious. It seems a bit more serious and that's something that I really want to experience," she said.
Lohan has been staying in London to prepare fo the show and is even considering relocating there permanently to get away from the entertainment gossip in the United States. And even though she's been photographed at several celebrity hotspots in the UK, she claims she isn't partying liked she used to.
"I don't put myself in situations where I used to," she said. "In LA, when people go out at night, that's all you do. It's different now. I've matured and there's nothing really left in that life for me."