Lindsay Lohan Wants Man Who Assaulted Her Prosecuted To Fullest Extent Of The Law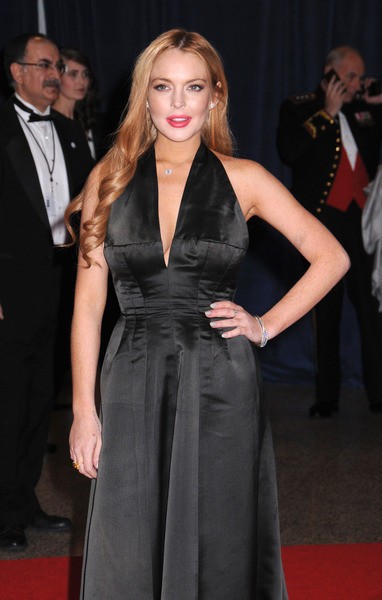 Lindsay Lohan wants a New York City man who assaulted her Saturday night punished to the fullest extent of the law, because she feels that the man, Christian LaBella, used one of the friends who were partying with her at the 1 Oak club in Manhattan to get to her.

According to TMZ.com, sources say that Lindsay is "still in shock" over the event that occurred in her hotel room, when LaBella allegedly began choking her and threw her to the ground when she confronted him over numerous pictures of her he had on his phone, taken throughout the evening.

Lindsay reportedly invited LaBella back to her hotel, along with some friends, after hitting the club. Sources say Lindsay grabbed the man's phone after catching him recording video of her with it and found over 50 pictures and video clips. LaBella had reportedly been emailing them to his friends.

TMZ also dug up some more dirt on LaBella -- she's not the first celebrity he's gained access to; his Facebook page shows him with Kim Kardashian and her mom Kris Jenner, Vice Presidential candidate Paul Ryan and Herman Cain.

LaBella has been charged with two counts of assault and two counts of harassment.

The assailant also claims on his Facebook page that his aunt is comedienne Heather McDonald, who is a regular on Chelsea Handler's show, Chelsea Lately. So one would think he'd have a little more consideration for celebrities and their privacy.
**UPDATE** Police have dropped the charges against LaBella. Story here...