Lindsay Lohan Walks Out Of Rehab Shortly After Checking In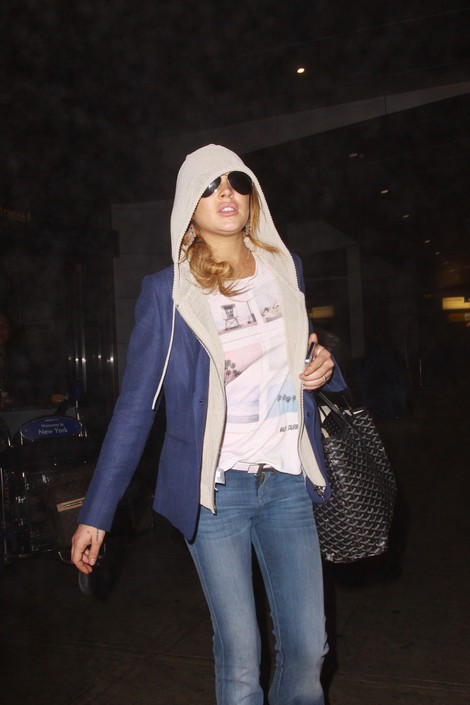 Lindsay Lohan spent less than one hour at the Morningside Recovery treatment center in Newport Beach, Calif., on Thursday, according to reports.
The actress was scheduled to begin a court-ordered 90-day residency after violating her probation by lying to police officers following a 2012 traffic incident.
Santa Monica City Prosecutor Terry White confirmed: "Ms. Lohan is in violation of her probation, that much is clear."
According to the star's father, Michael Lohan, she didn't feel comfortable at the facility.  "She was not happy with the place," he told CNN.
Michael convinced Lindsay to stay in California even though she wanted to return to her native New York. He told the New York Daily News: "The prosecutor called me to get in touch with Lindsay, who was headed to get on a flight to New York. I stopped her from getting on and told her she'd be arrested in New York. She said, 'Daddy, how can they arrest me?' I got her just before she left."
Lindsay made a last-minute change of rehab facilities reportedly after her first choice didn't allow smoking. A judge had to approve the Morningside Recovery center.
She agreed to go to rehab in lieu of a jail sentence, but she is reportedly risking another stint behind bars if she doesn't cooperate with authorities.