Lindsay Lohan To Guest Star On '2 Broke Girls'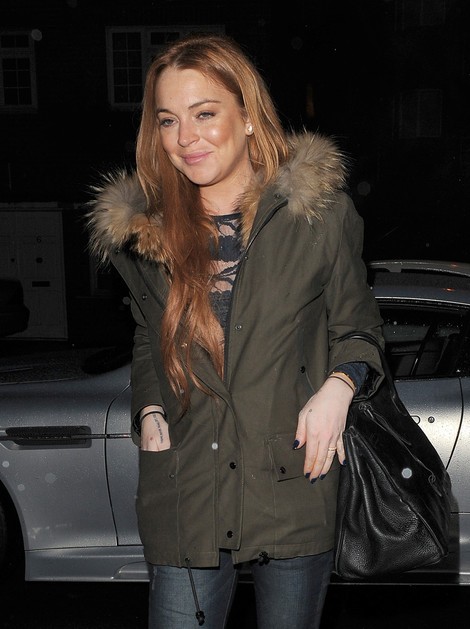 Lindsay Lohan, whose docu-series "Lindsay" kicks off Sunday on OWN, is also appearing on an upcoming episode of "2 Broke Girls." The show centers on a pair of cash-strapped roommates played by Kat Dennings and Beth Behrs.
Lohan revealed the news on Twitter on Wednesday, writing: "#2BROKEGIRLS & A "MEAN" ONE: Its true!! Excited to be back on set and work w/ @officialkat and @bethbehrs @cbs."
The episode will center on an indecisive bride-to-be whose wedding cake is made by Max and Caroline. It will air on CBS on April 14.
Meanwhile, fans can catch her reality show on Oprah Winfrey's network at 10/9 central. In a new trailer for the show, cameras follow the actress post-rehab as she relocates back to New York.