Lindsay Lohan To Behave On New Year's Eve With Quiet Night In London?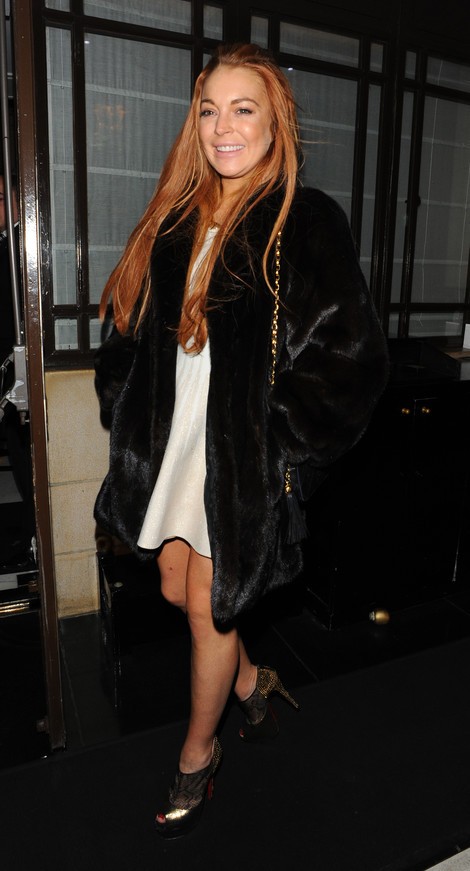 Perpetual partier Lindsay Lohan has some low-key plans for New Year's Eve - a quiet dinner in London with friends and family and then straight back to her hotel before the new year begins.
Sources tell TMZ.com that the actress wants a fresh start for 2013 and is hoping to make a good impression on the judge hearing her upcoming case.
Earlier this month her probation was revoked because she was charged with three misdemeanors in relation to a car crash in June. A hearing is set for January 15.
Prosecutors reportedly want Lohan to be put behind bars for at least 200 days, so she better enjoy her life while she can.
Lohan stars in the upcoming films "Scary Movie 5" and "The Canyons."