Lindsay Lohan To Be Charged With Lying To Police, Facing Jail Time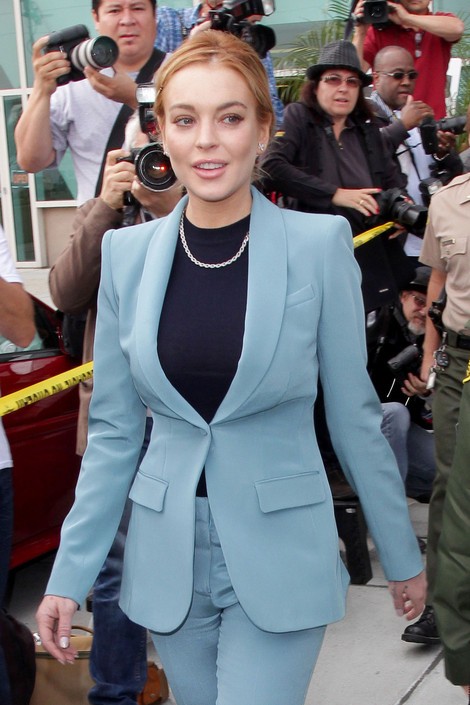 Linday Lohan's numerous legal troubles aren't behind her - she's facing a charge of lying to police following her car wreck in June in California, TMZ reports.
A Porsche smashed into an 18-wheeler on the Pacific Coast highway in June, and Lohan claims she was not behind the wheel when it happened.
The trouble is, several witnesses describe Lohan as the driver and it's a misdemeanor to lie to police officers. That charge complicates her informal probation from her jewelry theft case (remember that?), and the judge that gave her probation can now put her in the slammer. 
Cops also found prescription dugs in her purse, although Lohan's lawyer Shawn Holley says the pills were properly used. Witnesses say the pills were also strewn across the interior of her car, but Holley was able to produce doctor orders that keep authorities from pressing charges of drug abuse.
However, Holley was still in transit when Lohan told police she wasn't behind the wheel - and when he arrived to make sure his client didn't say anything, it was too late.