Lindsay Lohan Thanks Charlie Sheen For $100,000 Loan With Bouquet Of Flowers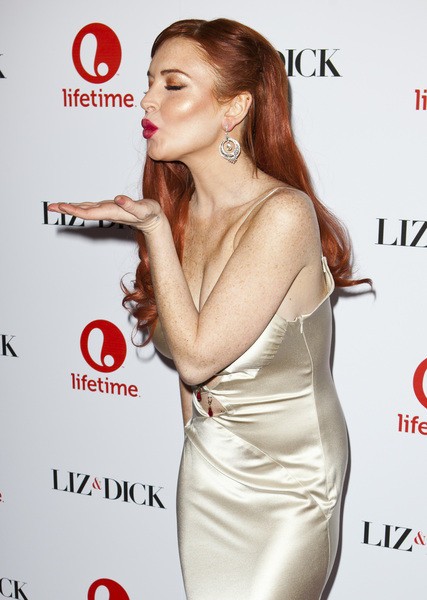 Too little too late? Charlie Sheen is finally getting the thanks he asked for a generous deed. The actor reportedly gave his "Scary Movie 5" co-star Lindsay Lohan $100,000 to help settle her debts, but he later complained when  she didn't thank him for the favor.
The actor discovered the 26-year-old actress owed more than $233,904 in taxes to the Internal Revenue Service, and he recently claimed he gave her some money to tide her over while she was waiting to receive payment from a project.
He explained, "She's a very good and decent young lady that is just going through a lot. They owed her money, didn't pay her, so I took care of it. My whole code's about pay it forward. She got shorted and I found out, so I said, 'Here.' I'm still waiting for a text to say thank you. Anything, anything, you know?"
According to TMZ.com, Lohan heard what Sheen said and promptly sent a bouquet of flowers to him, apologizing for the delay. She reportedly was unable to thank him promptly because she lost her phone, which contained all her contacts' information.
Meanwhile, the actress nearly lost the contents of her storage locker after it was reported she failed to pay her bill. However, a source told RumorFix.com her possessions would not be auctioned.