Lindsay Lohan Taking Rehab Stint 'Seriously,' Denies Going To Nightclub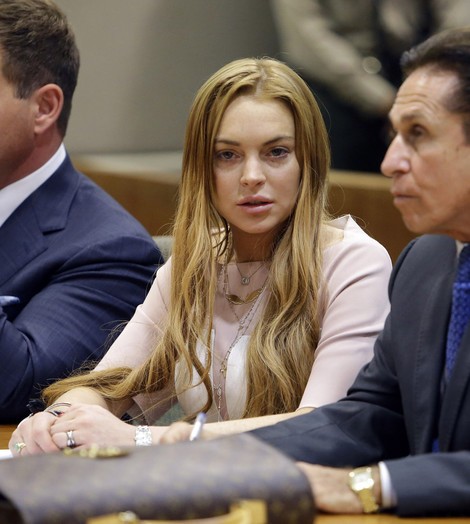 Hours after Lindsay Lohan was ordered to serve 90 days in a lockdown rehab, she was reportedly seen trying to get into a nightclub on Monday night.
On Tuesday morning, images of a woman reported to be Lohan crouching down in the back seat of an SUV outside Hollywood nightclub A/V were posted online. Reports suggested the girl didn't get out of the vehicle when she realized the club was swarming with paparazzi and instructed a friend to drive off.
Lohan has since come forward about the incident, denying the girl in the vehicle was her.
She tweeted, "Guys relax, that was NOT me at A/V or in the... SUV. I'm taking this seriously and focused on the road ahead. I stayed in last night, after a pretty long day... and ordered sushi to my hotel... Don't believe EVERY little thing you hear, unless you hear it from me."
 
She added, "The support I have gotten, has been great and means alot (sic)."
On Monday, Lohan accepted a plea deal to stay out of jail for lying to police officers following a car accident on the Pacific Coast Highway in California last summer.