Lindsay Lohan Suing The Makers Of Popular Videogame 'Grand Theft Auto' For Using Her Likeness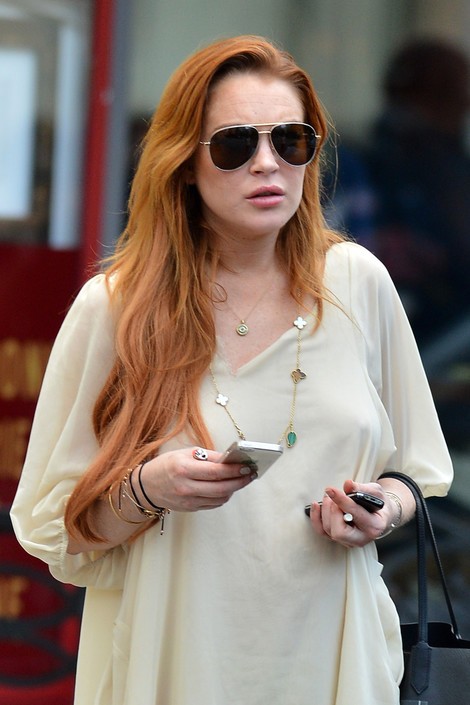 Lindsay Lohan is suing the makers of popular adult video game series "Grand Theft Auto," claiming that designers used her likeness for the character Lacey Jonas in the latest installment of the game, "Grand Theft Auto V," which was released in September 2013.

Lohan filed suit on Wednesday in Manhattan Supreme Court, alleging that the game's maker, Take-Two Interactive Software Inc., used her image to create the character without her permission. Like Lindsay, the character is an actress who stars in "romantic comedies and cheerleading dance-off movies" and is seen in one part of the game asking for help eluding the paparazzi.

The game also incorporates West Hollywood landmark Chateau Marmont into game play -- which is the place where Lohan lived for 47 days during June and July 2012 and was later banned from for not paying her $46,000 bill. The hotel just happens to be the place where Jonas lives in the game.

There's also a mission in the game that takes place at the Chateau where the object is to photograph Jonas having sex.

The court papers say, "The portraits of the Plaintiff (Lohan) incorporated her image, likeness, clothing, outfits, Plaintiff's clothing line products, ensemble in the form of hats, hair style, sunglasses, jean shorts worn by the Plaintiff that were for sale to the public at least two years" before the game was released.

Sales of the game reached over $800 million in its first day of release, and Lohan is seeking unspecified damages.

*Warning: adult language in the video below.