Lindsay Lohan Sues Fashion Label For $1 Million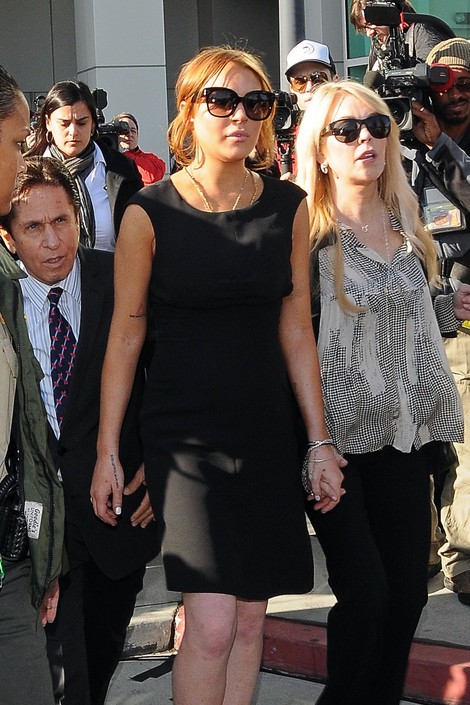 Lindsay Lohan is suing D.N.A.M. Apparel Industries LLC for selling products under her leggings brand without her permission.
The fashion label has purportedly designed and sold products under the 6126 Collection without the actress' input, and they haven't offered her a cut of the profits.
According to Lohan, D.N.A.M. also failed to expand the line to include swimwear and other items, which they agreed to do when the deal was first signed.
Lohan seeks $1 million damages due to breach of contract, and fraud and trademark infringement. The actress, 26, also wants renewed control of her brand's trademark name, which was inspired by the birth date of her heroine Marilyn Monroe.
Lohan's attorney, Perry Wander, told the Associated Press, "Lindsay's very passionate about her apparel line and about designing. The purpose of this suit is to wrest control of her trademark away from this company that's been selling items overseas and online under the 6126 trademark."
The lawsuit news comes just days after the actress appeared in court for a probation hearing linked to a traffic accident she had in California last year. She allegedly lied to police who investigated the crash, which would be a violation of her probation stemming from a 2011 jewelry theft.