Lindsay Lohan Subtly Hides Her Alcohol-Monitoring Ankle Bracelet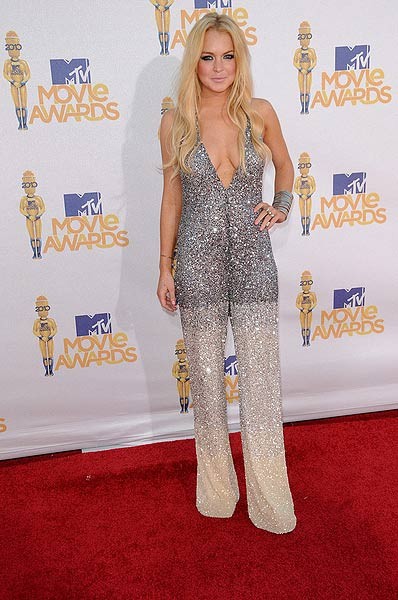 Despite recent bad publicity, Lindsay Lohan was all smiles at the MTV Movie Awards on Sunday night as she strutted the red carpet in a low-cut, revealing silver sparkling pant suit that reminds us of Farrah Fawcett in "Charlie's Angels." Staying off drugs is doing a body good, LiLo!

The actress was fitted with an alcohol-monitoring ankle bracelet last month and ordered not to consume alcohol or use drugs while she completes an alcohol education program.

She seems to making the most of her situation. She posed for a series of photos wearing the SCRAM device to raise money for charity. She also recently took to Twitter and pleaded with designers at French fashion house Chanel to send her a stylish accessory to cover up the unsightly electronic gadget.

She wrote, "Can CHANEL please help me out by getting me some stickers to put on my scram bracelet so that I can at least wear a chic dress?! maybe!?" They must not have come through because her pantsuit didn't reveal a hint of the device.

Editor's note: we didn't link any of the phrases in this story to recent Lindsay Lohan articles because if we did this entire article would be one big link. Check out all her recent news right here.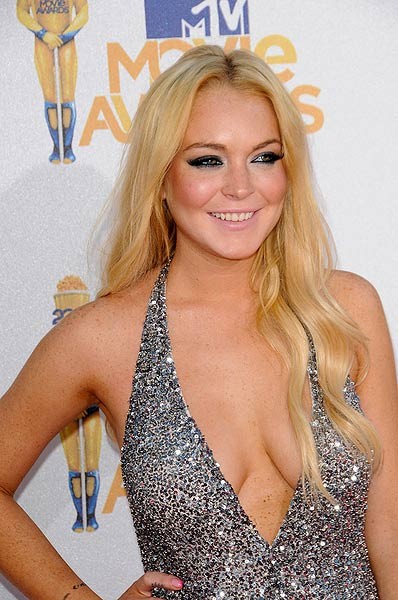 ^ click for next image ^
Click the pics for larger images:
- Click here for more Lindsay Lohan pictures! -