Lindsay Lohan Steps Out After Fight With Mom Looking Amazing In A Sequined Mini Dress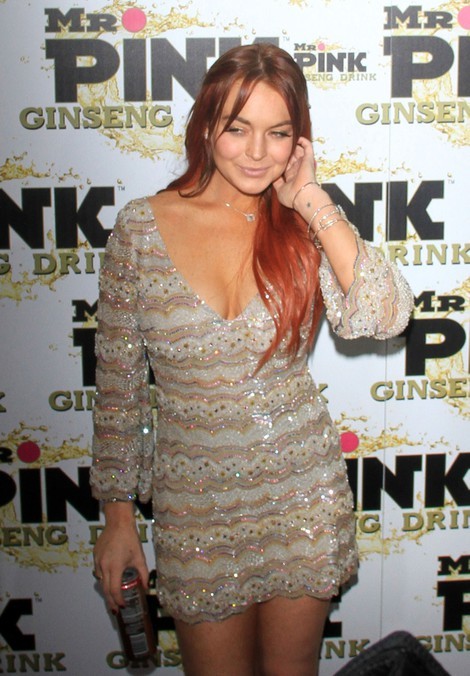 We spotted Lindsay Lohan attending the launch of new vitamin drink Mr. Pink at the Beverly Wilshire Hotel in Los Angeles last night. The actress looked amazing in a sequined metallic mini dress that showed off a little bit of cleavage and her long legs.
It's the first red carpet event the star has made since she was embroiled in family drama earlier this week. On Wednesday morning police were called to the actress' family home in Long Island after an argument with her mother, Dina, turned nasty. In the midst of the altercation Lohan called her father, Michael, claiming Dina was using cocaine but later claimed she lied about her mother using drugs.
Lindsay has since talked to the media about the fight, insisting she was, and is, sober. She told TMZ.com, "I'm really regretful about the argument that I had with my mother...and I said very hurtful things in the heat of the moment. I am very close with my mom and siblings. We're tight-knit. We support each other and we love each other."
Meanwhile, the mother/daughter fight is thought to have stemmed from a $40,000 loan Lindsay is said to have given Dina to help with mortgage payments. Dina almost lost the house to foreclosure in 2010 after falling behind on payments.
See more photos of Lindsay at the event...