Lindsay Lohan Stars In 'The Real Housewives Of Disney' In Hilarious 'SNL' Spoof (Video)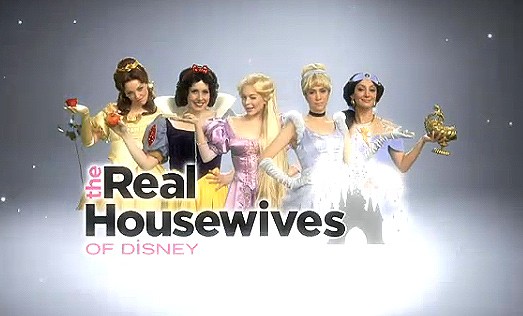 Lindsay Lohan made her return to television Saturday night hosting a rather lackluster episode of Saturday Night Live; but the star did have one gem up her sleeve - a parody of Bravo TV's Real Housewives.

Lohan, along with cast regulars Kristen Wiig, Abby Elliott, Nasim Pedrad and Vanessa Bayer, starred as Disney Princesses Rapunzel (Tangled), Cinderella, Belle (Beauty and the Beast), Jasmine (Aladdin) and Snow White, respectively, in the skit, and they mocked the usual drama of the hit Bravo series (watch it below).

During her opening monologue, the Mean Girls star unsurprisingly poked fun at her recent troubles involving the law, drugs and even her lesbian relationship with DJ Samantha Ronson.

Her monologue began with her ankle monitor going off for stepping off stage, after which Kenan Thompson checked her eyes, followed by a frisking from Wiig, and former SNL star Jimmy Fallon showing up to offer some words of wisdom and to reveal that Mad Men star Jon Hamm, who was sitting in the front row of the audience, was on call as a back-up host.

As for the rest of the show - well, perhaps they should've called Hamm in.


Check out "The Real Housewives of Disney" below, along with Lindsay's opening monologue.