Lindsay Lohan Spotted Reaching For Bottle Of Wine In New Photo, Rep Calls Pic 'Misleading'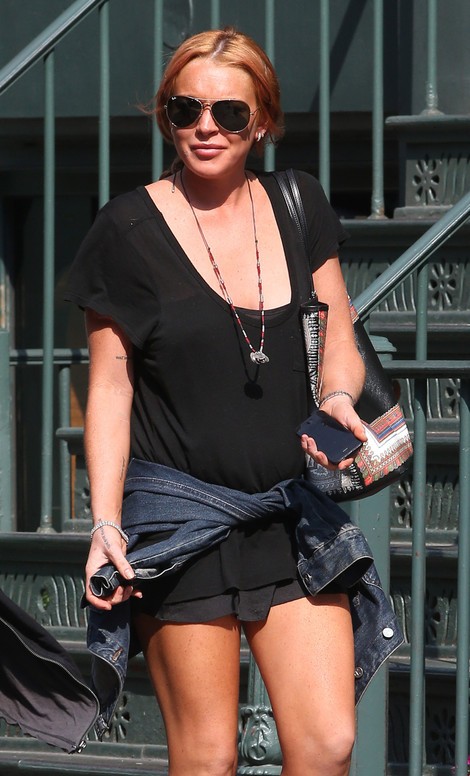 Lindsay Lohan was photographed at a party in the Hollywood Hills on Tuesday appearing to reach for a bottle of wine.

The image sparked speculation that she might be having difficulty with sobriety following her 90-day stint in rehab. According to TMZ.com, the actress recently dismissed her sober coach, saying that she can handle things on her own now.

Lindsay made it clear that she plans to stay clean and sober since leaving rehab, something that could jeopardize the $2 million deal she recently signed with Oprah Winfrey to film a reality series for the media mogul's OWN network, focusing on her struggle to stay sober.

A representative for Lohan slammed reports that she's fallen off the wagon, saying that she "continues to succeed in her recovery" and that "the photo does not show Lindsay consuming any alcohol and could easily be misleading as her purse is also in the photo (next to the bottle) despite what the photos show."