Lindsay Lohan Says She Has A 'Really Strong Bond' With Oprah Winfrey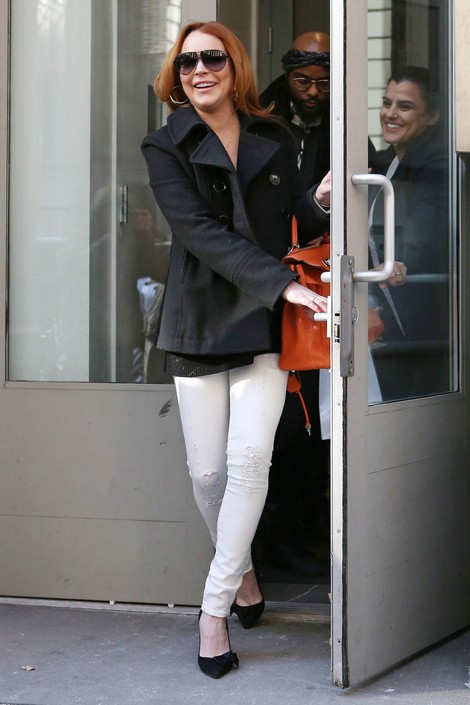 After teaming up with Oprah Winfrey for her upcoming reality show, Lindsay Lohan says the TV mogul became one of her closest confidants and someone she can rely on to give her advice.
The actress explained, "I feel really lucky to be able to work with someone like Oprah and create. I have a really strong bond with her where I can call and she gives me this wonderful advice and she has been this really strong person I can listen to and learn from in life."
The pair got close after Winfrey interviewed Lohan following her release from rehab. That's when they formulated the idea for a reality show, which centers on the actress' return to New York City from California.
Lohan explained, "I became really spiritual over this past year and I have been trying to find peace and serenity in my life. So of course they take the chaos of me moving after eight years of living in L.A. back to the city of New York.

"It is a television show so they want ratings - they picked the first two months after I got back to New York after I had been in treatment."

She told Extra of the project, "I did it because it's not a reality show, it's pretty raw... Obviously it's TV so things will be edited in certain ways to what will get ratings, which I can't control, but I do know that my intentions going into it were really pure and really honest and real and I really appreciate all that's happened."

"Lindsay" premieres on OWN on Sunday.