Lindsay Lohan Reveals Some Sideboob In New Instagram Selfie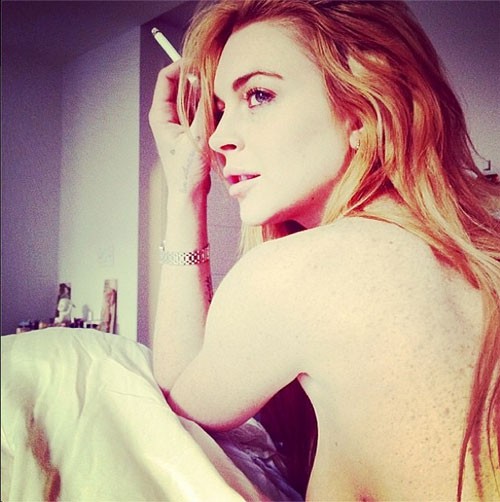 Lindsay Lohan bares some skin in a new photo on Instagram. The actress reveals a little sideboob as she poses in bed with a cigarette in her hand.

The 27-year-old looks off to the distance, and we can't help but wonder what she's thinking.

On Sunday, she posted an image of her bottom half wearing lace panties and a loose top with the caption "Goodnight."
On Wednesday, she posted a note on her blog reading: "Don't forget to fall in love with yourself first." If these photos are any indication, she's definitely loving her body enough to share photos with the world.
Earlier this week, Lohan attended the 2013 Dylan Fest concert in New York City, which celebrated the music of Bob Dylan and raised money for the Sweet Relief charity.