Lindsay Lohan Reports For Prison (Pics)
Lindsay Lohan has begun her 90-day jail sentence after surrendering to Los Angeles authorities on Tuesday morning.

The Mean Girls star was handed the punishment by Los Angeles Judge Marsha Revel earlier this month for violating probation on a 2007 DUI arrest by failing to attend court-ordered alcohol education classes. She checked into a sober living facility last week on the advice of her then-legal adviser Robert Shapiro, who suggested he'd be representing the troubled actress in court.  Lohan's assistant was spotted moving her belongings out of the rehab center, Pickford Lofts, on Monday - hours before it became clear Shapiro, who once represented O.J. Simpson, would not be her lawyer.

The actress returned to Beverly Hills Superior Court on Tuesday to report to jail, accompanied by Shawn Chapman Holley, who previously quit as Lohan's legal representative. She clarified that Shapiro had never been officially appointed as her client's replacement lawyer and had simply been acting as Lohan's legal consultant. Lohan's estranged father Michael and her mother Dina were present for the brief hearing.

The 24 year old will serve her term at the Lynwood Correctional Facility, the same detention center which housed Paris Hilton in 2007 when she was found guilty on a similar charge. Nicole Richie and Daryl Hannah have also served time behind bars there.

Michael Lohan added to the drama in court by screaming out, "I love you Lindsay" as the actress was cuffed and led away. The Mean Girls star looked scared and serious as she was taken into custody at 8.48am local time.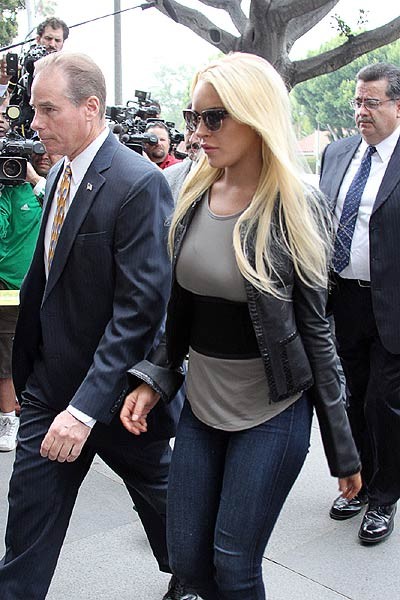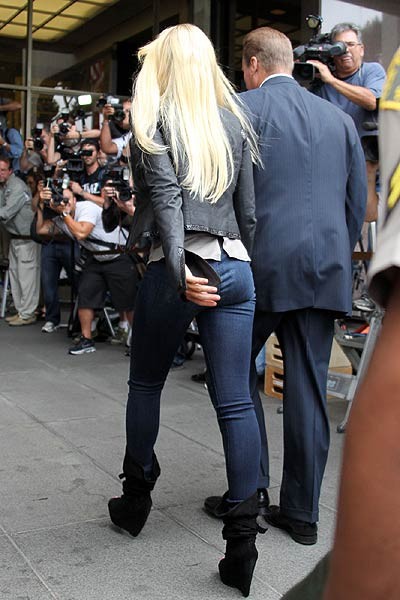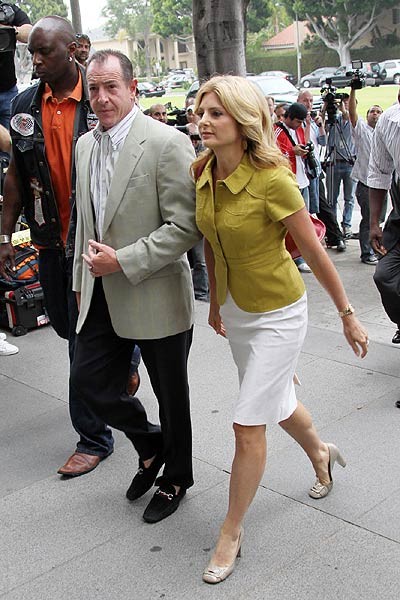 Media Frenzy: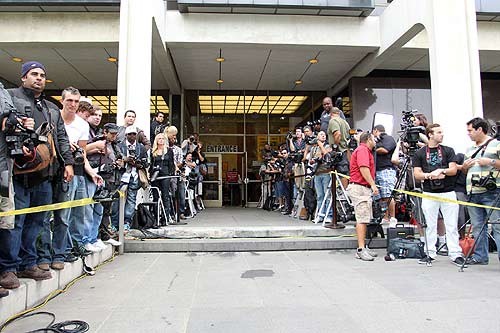 Should Lindsay Go To Jail? Leave Us A Comment Below!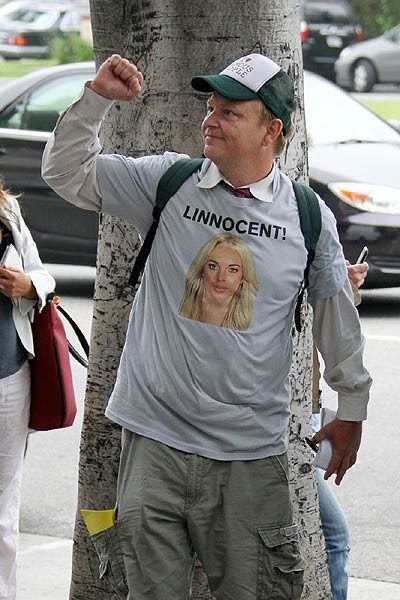 Off to the slammer: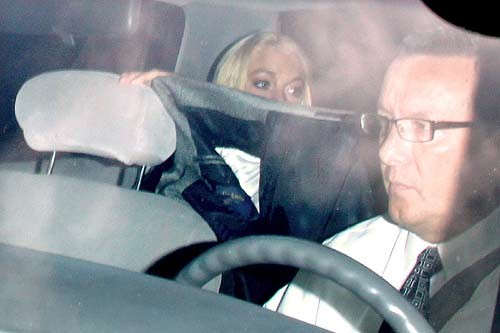 Click for more great Lindsay Lohan pictures: