Lindsay Lohan Reportedly Destroyed Designer Dress She Borrowed For AmfAR Gala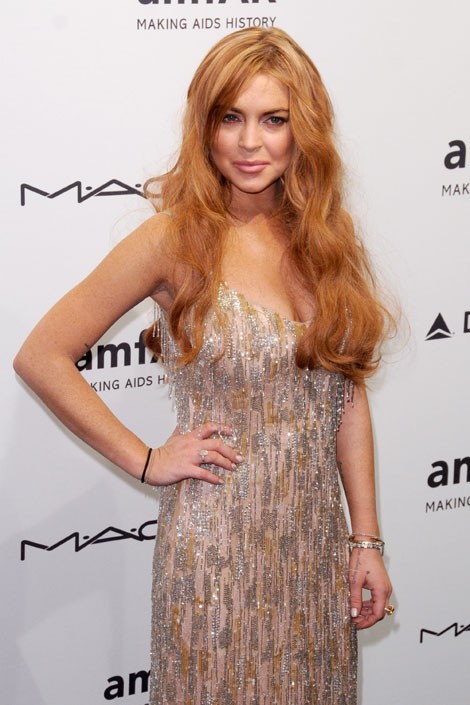 Things just seem to be getting worse for Lindsay Lohan. The actress has been accused of ruining a $1,750 dress she borrowed to attend the the American Foundation for AIDS Research (amfAR) gala earlier this month.
She wore a beaded, floor-length Theia gown (pictured above), but when she returned it to the fashion house the bottom of the dress had been hacked off.
A source told UsMagazine.com: "She said that the dress had ripped (at a club after the fundraiser) - she couldn't possibly wear it like that - so her stylist friend went to the club bouncer and requested some scissors to repair the torn part of the dress."
Pal and "Scary Movie 5" co-star Charlie Sheen had reportedly offered to pay style guru Phillip Block to dress Lohan for the party, which took place Feb. 6, but she refused. Sheen helped Lohan in the past by giving her $100,000 to pay off tax debts.
Meanwhile, the actress is reportedly being offered a hefty sum of money to promote Mr. Pink's Ginseng Energy Drink, but she wants more. The company is willing to part with $200,000, but she is asking for $500,000, according to RadarOnline.
And in a new poll, Lohan was named the third least sexy woman in Hollywood behind Sarah Jessica Parker and Kristen Stewart.