Lindsay Lohan Pokes fun at her Legal Woes in Jimmy Kimmel's Post-Oscars Exercise Video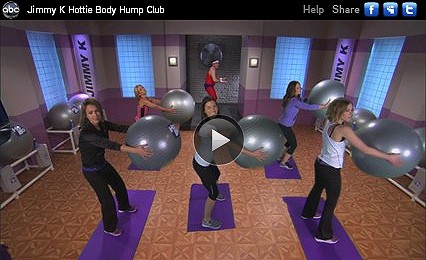 Lindsay Lohan made fun of her ongoing legal case over a stolen necklace during a video skit on the Jimmy Kimmel Live! post-Oscars show Sunday night.

The seven-minute video - which spoofs fitness infomercials - features a host of A-list actresses, including Scarlett Johansson, Minka Kelly, Jessica Biel, Jessica Alba, Eva Longoria, Kelly Ripa, Emily Blunt and Sofia Vergara all working out to "fitness guru" Jimmy K's (Kimmel) new workout program, "Hottie Body Humpilates."

"I train the ladies who fill the big screens and skinny jeans!" exclaims Jimmy K.

Each of the actresses goes on to share her own personal story about how much Jimmy K's training DVD has helped them get into shape before Lindsay joins in (at around the 6:20 mark) and shares her expertise on the mating customs of lions.

"Lions hump upwards of 40 times a night," she says. "I've spent thousands of hours watching them, so I know."

After Kimmel explains to viewers that "The Jimmy K program is so affordable, it's practically a steal," it's Lohan who has the last word - cutting in to say, "Allegedly."
Check out the hilarious video (Note: There's a blatant sexual theme in the video...):
Last year, Kimmel did the same type of thing with the guys, in the hilarious "Handsome Men's Club," sketch. Check out that video, too: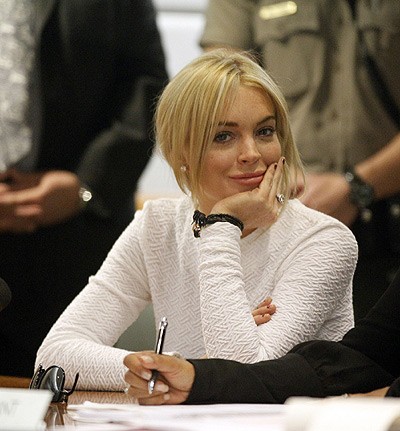 Click for more great Lindsay Lohan pictures: