Lindsay Lohan Ordered The Crew Of 'The Canyons' To Strip To Film Sex Scenes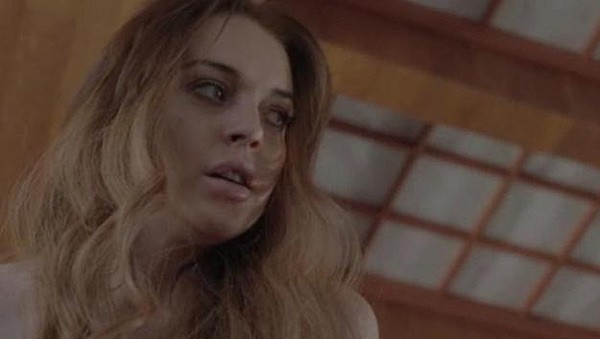 Lindsay Lohan caused plenty of drama on the set of her new film The Canyons; and co-star James Deen revealed that some of the film's crew threatened to walk out while filming the troubled star during her sex scenes.

According to Deen, the Mean Girls star demanded that the crew strip down to their underwear while filming her having simulated sex with three real-life porn stars for the film.

"She needed people to home in on the fact that this is a big deal to her - showing her boobs and doing a sex scene..." Deen tells Thedailybeast.com. "No one cared - she tried to make it a bigger deal - no one cared - so then... she said, 'When Julia Roberts does topless scenes, she makes the whole crew shoot in their boxers! I want that!' And the whole crew just rolled their eyes and was like, 'We're not doing that. We'll do that for f**king Julia Roberts, but not you. Go find another crew; we'll just leave'."

In order to appease Lohan, director Paul Schrader shed his clothes and called the shots for the scene wearing only his socks.

"Schrader looked her dead in the eyes and said, 'I'm not making my f**king crew do that, but you know what?' And then he stripped off all his clothes except for his socks, strutted across the room to the monitor, stood there, and just said, 'Action!' And the cameras immediately started rolling, Lindsay jumped in the bed, and we nailed it in one 15-minute take," Deen adds.
Despite all the drama, the adult film star says he had no complaints about working with Lindsay. He landed the role in the film after befriending screenwriter Bret Easton Ellis, who also penned American Psycho.
Deen is one of a handful off adult films stars who made the crossover into mainstream acting. The last sex star to do so was Sasha Grey, who landed a role in director Steven Soderbergh's 2009 film The Girlfriend Experience.

Check out a new clip from The Canyons below: