Lindsay Lohan Opens Up To Oprah About Alcohol Addiction & Her Decision To Get Sober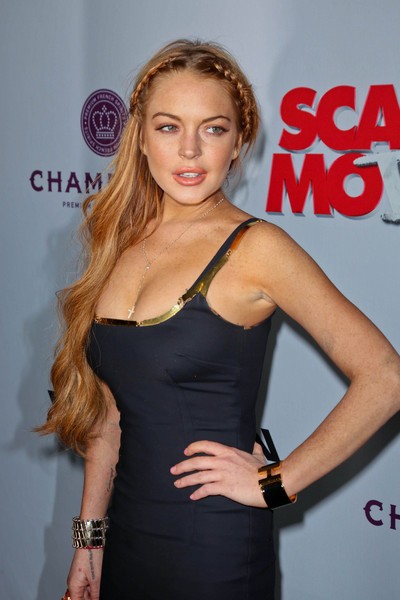 Lindsay Lohan admitted to Oprah Winfrey that she is addicted to alcohol but is determined to stay clean and sober following her sixth stint in rehab.
After she was released from a treatment facility in Malibu, Calif., the actress sat down with the TV mogul to discuss her recovery during an interview that aired on OWN on Sunday night.
Lohan says her life began to unravel in 2007 after she was arrested twice.  "I got a second DUI within two months of leaving (rehab center Promises)... I didn't take Promises seriously.
 
"There are moments, at that age for me, I related on and off but I didn't really acknowledge that there could be an issue... I'd just turned 21, I wanted to be able to have fun. I did the same thing again."
She went to rehab again at the Cirque Lodge in Utah, and was arrested in 2010 for violating her probation. Earlier this year she was ordered by the court to return to rehab for a 90-day stint.
Lohan explained, "It's always such a circus when I go to court; it's just so humiliating... and I think I just hit a wall. I was just tired. When I spoke to (attorney) Shawn (Holley) I just said, 'I think the best option is for me to go to treatment and take these three months to really just take care of myself and find myself'.
 
"I don't think in the past I've ever fully surrendered to the fact that I just need to shut up and listen. In this case I wasn't fighting at all... I came into it just really willing and really craving more spirituality, really open and ready to get really honest."
The actress says of her alcohol and drug use: "(Alcohol) in the past was the gateway to other things, for me... I tried cocaine with alcohol... It allowed me to drink more. I think that's why I did it when I did it... I snorted it. I've never injected anything other than getting B12 (vitamin) shots. It went hand in hand with drinking."
Lohan says a troubled home life contributed to her addiction. "And I grew up in a very chaotic home and there were moments of everything just being wonderful and perfect, and then things being so uncontrollable and chaotic. It's something that people go through and unfortunately I have waited too long to face it even though I've been going to see a therapist for years and years," she said.