Lindsay Lohan Opens Up About Past Drug Use: 'I've Only Done Coke 4 Or 5 Times'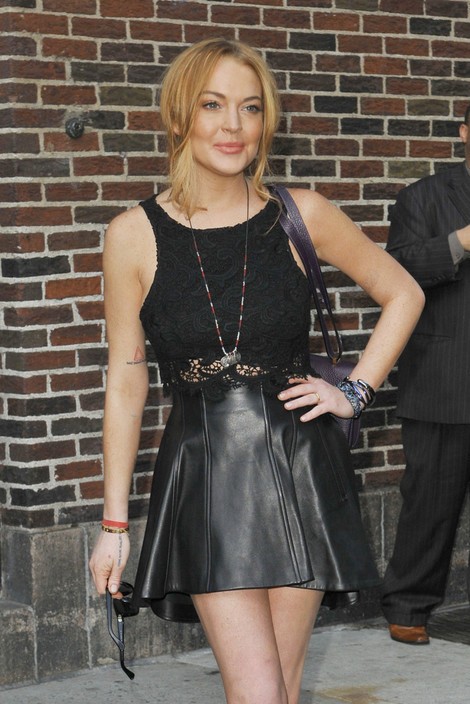 Lindsay Lohan has opened up about her past drug use in a recent interview for Britain's Daily Mail.

The actress sat down with editor Piers Morgan and revealed that her first encounter with illegal substances came at a Los Angeles party in 2007 and resulted in a DUI arrest.

"I got arrested for my first DUI when I was 20 and they found me with drugs and, from then on, the press were on me all the time," she says. "It was the first time I'd taken drugs; I was out in a club with people I shouldn't have been with, and took cocaine, and got in the car. It was so stupid."

Lindsay says that because of that incident everyone assumes she's a coke fiend.

"I've only done it maybe four or five times in my life... I don't like it. It reminds me of my dad," she tells Morgan. "I took it four times in a period from about the age of 20 to 23, and I got caught twice... I felt a little too buzzed.

"It made me feel uncomfortable."

The Mean Girls star says she's also smoked pot and taken ecstasy, which she enjoyed.

"I liked [ecstasy] better than the others. I didn't drink on it, so I was just chilling. It's something that a lot of people experience when they're in college. I just should have known that being in the public eye, someone was bound to say something or try to make some money off it," she laments.

The actress says she's never injected herself with any drugs, including heroin; and she's never taken LSD.

"Those things all scare me," she says.

Lindsay checked into the Betty Ford Clinic in California on Friday to start a 90-day sentence for violating her probation. It's her sixth stint in rehab.