Lindsay Lohan Makes A Sexy Vampire (Photos & Video)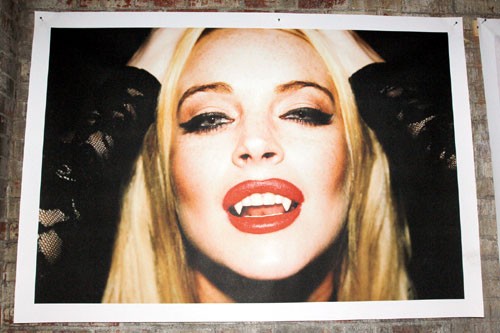 Lindsay Lohan dressed up as a vampire in a series of portraits by celebrity artist Tyler Shields. Shields had a gallery opening in Los Angeles over the weekend.

In the photos, Lohan has bright red lips and wears fangs. She also poses alongside "Vampire Diaries" star Michael Trevino.

Lohan attended the gallery opening with her younger sister, Ali, arriving at 10 p.m. and purportedly spending the majority of time in a staff changing room away from the crowd and installations.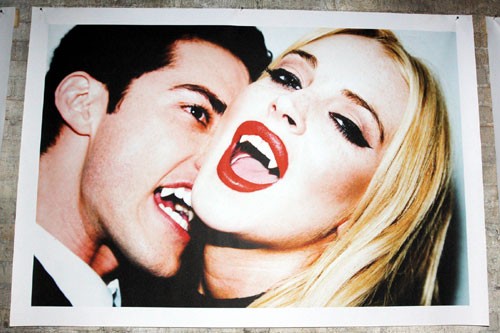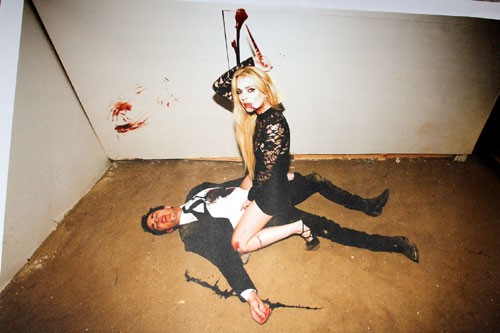 Click for more great Lindsay Lohan pictures: