Lindsay Lohan Lucky To Be Alive After Crashing Her Porsche Into An 18-Wheeler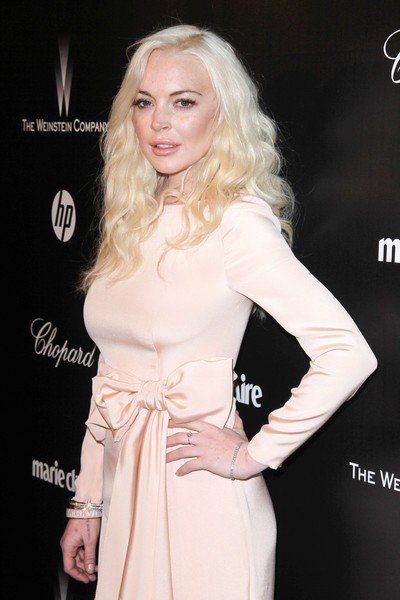 Lindsay Lohan is lucky to be alive after she totaled the Porsche she was driving Friday afternoon in a collision with an 18-wheeler on the Pacific Coast Highway in California.

The Mean Girls star was taken to a local hospital for a precautionary examination, reports TMZ.com, and she was released two hours later.

A source told the New York Daily News that Lindsay's own Porsche was in the shop and she was driving a loaner at the time of the crash.

"She's alright. She's not badly injured, but her assistant is pretty banged up," the source says. "They're taking the assistant's X-rays... I can tell you paparazzi was chasing her when she got cut-off."

The accident occurred shortly before noon local time while the star was on her way to the set of her upcoming TV movie Liz & Dick, about the love affair between Elizabeth Taylor and Richard Burton.

"Thank God she's okay," the source added. "Her regular Porsche is like a tank, but this was a loaner car. They could have been decapitated."

Lindsay was back on set and filming shortly after being released from the hospital; and police have yet to determin whose fault it was.

Lindsay's publicist released a statement shortly after the star was released; saying, "Lindsay was involved in an automobile accident today on her way to the set. She was brought to Santa Monica UCLA hospital as a precaution. She is fine and was released less than two hours [after the crash] and is already headed back to the set to resume work.

"Fortunately, no one was seriously injured in the accident."